One can easily get this from its name, Megapu.sh is a push notification advertising system. As the previous advertising systems are day-by-day are not helping the advertisers and the publishers in the most effective way. Megapu.sh had emerged as the most efficient system of advertising with an advanced proposal of advertising on the basis of push notification. And yes, Megapu.sh also generates pretty much revenue in comparatively less time than other common advertising networks.

It is not only the advanced objective that takes it to another level but the bunch of team-members behind the advertising network. The team of great people utilizes the CPC model to make sure that everyone gets the appropriate amount of capital and traffic on their site. This makes the advertising system much attractive to the clients.

They offer comparatively higher CPC rates than other ad networks. Moreover, they have much higher rates for international traffic in order to utilize users' site traffic instead of wasting it on other ad networks. Megapu.sh, offer high-quality ads which are eventually related to the content, which helps Megapush appear out of other ad networks.

Megapu.sh uses a bunch of filters to make sure only high quality and money-making ads are shown to visitors. Additionally, they have a spam checker in order to ensure that no spam ads are shown to the visitors. All these characteristics make them one of the best advertising network of recent times.
About Megapu.sh :-
Megapu.sh actually made its debut in the world of affiliate marketing with its one of a kind idea of push notifications. Thus, Megapu.sh is the first push notifications advertising system. Megapu.sh delivers push notifications to the users on their mobile and PC, which therefore reduces the receipt of low-quality movement by the sponsor.
For Publishers :-
If you are a publisher looking for something pioneering which eventually can generate more revenue in comparison to other ad networks, then you must once try Megapu.sh. As mentioned above, Megapu.sh is a pop-up based advertising network, which can gradually generate comparatively more profit to the publishers because of its higher CPC rates.

Additionally, Megapu.sh can help you monetize all the websites which are restricted by other popular advertising networks. Yes, you got it right. Users can deploy ads on their websites with adult content and can monetize them too. No matter what the niche of your site is, you can easily put ads on them and ultimately monetize your site in a well profitable manner.

The ads published by Megapu.sh are not much complex and annoying like other pop-up ads. Basically what other pop-up ads do is they cover the entire screen, which is quite annoying for everyone. But on the other hand, Megapu.sh deploys ads that appear only on a small portion of the screen, making sure that the visitors won't mind those ads and find them irritating.

Moreover, unlike those banner ads, these ads didn't occupy space on your website permanently. So, at the same time, you can put banner ads on your site and make additional revenue by displaying those ads.
For Advertisers :-
According to me, Megapu.sh is the perfect way for advertisers to reach the ideal and desired traffic. Basically, on almost every website, push notifications are the first that visitors encounter. That's why pop-up ads are much effective for advertisers. And, also the visitors don't find push notifications annoying. However, visitors sometimes take interest in these notifications when served properly.

Talking about the rate of advertising, they have a very competing advertising rate. Actually, Megapu.sh offer a bunch of filters where you can select the desired country, operating system, browser and also the devices in order to bring the best from your advertising campaigns. The best part about advertising network, which I personally liked the most is their 24X7 fully dedicated support system to sort each and every doubt of advertisers. Users can easily contact them whenever they need help.
Megapu.sh Features Overview :-
Push notifications have a bunch of precedence over almost all the other modes of promoting your products and services. Megapu.sh follows all those advantages in order to produce the best results. But there are a few features that are provided by Megapu.sh in the best way, which distinguish it from other ad networks. Megapu.sh provides the following distinguishing features.
Immediate Ads identification
Push notifications are easy to recognize and are identified in the least time. Even when a person is working on other kinds of stuff, these ads are easily recognized. It creates more probability to engage visitors towards the products in the ads. Thus, by using Megapu.sh, users can attract more visitors to their ads and make a good amount of money.
Broad Outreach
Push notification based advertising network can be the best way to access the widest range of audience to any product/service. Both advertisers and publishers enjoy this feature very much. For publishers, it makes more money and for advertisers, their product/service get more impressions in a worldwide audience.
Favorable to Sponsors/Advertisers
The idea of push notifications is a great platform for advertisers to promote their products and services to a larger audience worldwide also at a very reasonable price. Using Megapu.sh, advertisers can promote their products and services with whoever he/she wants. Megapu.sh provides a bunch of filters for advertisers where they can select the particular country, browser, audience to promote their products/services.
Referral Scheme to Earn More
If you are willing to earn at the time you are publishing ads on your site, you can earn more using the referral scheme of Megapu.sh. Their referral scheme states that users can earn 3% extra commission from every referrer's earning for the lifetime.
Advanced Dashboard
Megapu.sh advertising system provides a great user interface so that everyone can use it efficiently. Megapu.sh designed their dashboard such simple but advanced in order to make sure that even a newbie can work easily with the network.
24X7 Support and Service
This is one of the most liked features of Megapu.sh. Actually, this feature comprises both the advertisers and the publishers too. Users can easily contact the highly qualified and interactive support system in case they have any problem regarding publishing or even advertising.
More Key Features Of Megapu.sh :-
Megapu.sh offers a large amount of traffic from almost all the countries across the globe.
Megapu.sh allows settings, for example, Operating System/Device/nation/Internet Browser/ISP in comparatively easily accessible manner.
Megapu.sh's push notifications strategy utilizes a CPC display with over a billion impressions and eCPC of simply 2.7 pennies in a single day.
It is one of the best approaches to remind your clients about your items and administrations once a day with negligible odds of your notifications being disregarded.
What's Good About Megapu.sh :-
You can get traffic from almost all countries of the world.
Detailed and easily accessible settings are provided.
System is totally dependant on CPC model for better working.
Publishers get $0.001 per click.
27X7 Support and Service
Daily cases without any charge
Simple and Advanced User Interface
3% Referral Scheme
Push Notifications based network for displaying ads
Megapu.sh's Payment Modes :-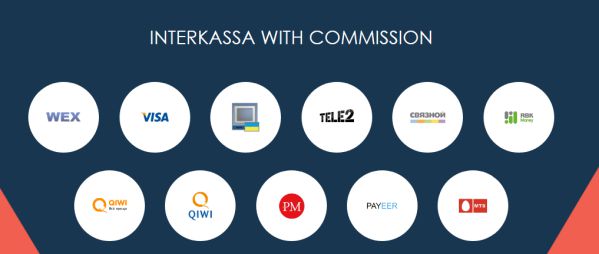 Like other Ad networks, Megapu.sh also pay the publishers on the basis of cost per click, CPC. Higher the CPC, higher will be the collected revenue. For sending the transactions and internal transfers, Megapu.sh uses a bunch of methods. Publishers can use epay, Payoneer, VISA, Mastercard,

However, for direct transfer, users can use methods like Bitcoin, ePayment, and WebMoney.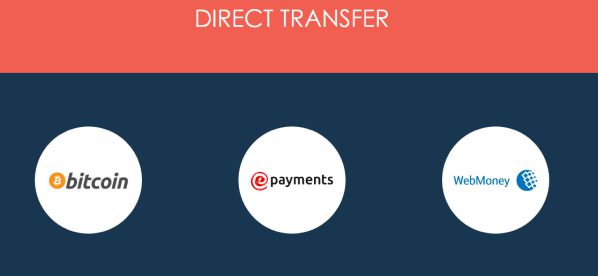 Why choose Megapu.sh :-
When it comes to choosing the best ad network, many people get a bit confused. The reason being the vast number of advertising networks present on the Internet. I select Megapu.sh as one of the best advertising network. There are a bunch of reason why I selected Megapu.sh as one of the best advertising network. There is the list of reasons why Megapu.sh is the best and most favorite advertising network.
Megapu.sh offers users to create push notifications compatible for both mobile and PC format.
With Megapu.sh, users don't have to wait for long in order to start their advertising campaign.
Megapu.sh pays on the basis of Pay per Click (CPC).
The network accepts all types of creative submissions, without any restrictions.
It allows users to create as many campaigns as they want.
The system is accessible in all countries of the world.
Filters while creating campaigns; such as OS/Country/Device etc are the major reason for its popularity.
Push notifications in the form of pop-up ads are automatically sent to the joined visitors according to their time zone.
There is no threshold system. Users can credit whatever they earn even after two hours of operation on the network.
If you still not trust my words, you can easily go their website and check yourself. trust me, you will surely love the network once you use it properly.
Final Verdict :-
Megapu.sh is the first ever advertising network which makes use of push notifications. It is the push notifications system that makes it different from other advertising networks. Actually, push notifications have a lesser chance to be ignored by the visitors and can be the easiest and finest way to make more money on the internet. I would suggest each and every reader to move your focus towards Megapu.sh advertising network and at-least try it once.