As we all know that web and mobile Push notification has become very popular feature for all web and mobile consumer apps. Push notifications are small pop up windows or you can say alert message or clickable message are sent by a website or Mobile app provider to their subscribers' browsers on your computer and mobile screen if you have subscribed that particular web and mobile app.

Here I shared two pictures one is showing Web browser push notification and another showing example of Mobile Push notification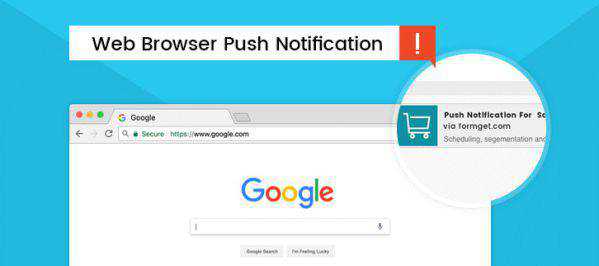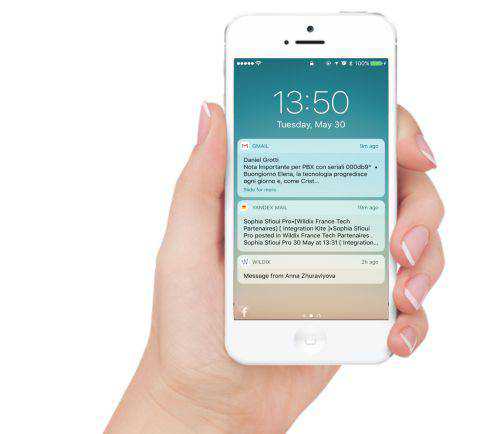 Push notification is the best way to to reach users and stay in touch with them. Push notification regularly alerts users to events, news, or product offerings.

Web push notification differs from mobile app push notifications. It covers desktops. As we know that more than 40% of total internet time used by desktop users so web push notification provides real-time push notifications to this 40% of desktop users.

According to a survey "Open rates for push notifications are more than 50 percent higher than for email, and click rates are up to twice as high."

Now a days there are numbers of Push notification service providers in the market but few of them out there who offer affordable, safe and secure services along with highest CTR and 24*7 satisfactory customer support.
Today I am going to share a comprehensive review on PushEX- Leading, affordable, fast and secure push notification network that helps to earn more on your website traffic and monetize your website and app in a simple way.
What is Pushex.net?
Pushex.net is a unique service for monetizing your website or for increasing your sales by using push-notifications. With their service, you can increase your profits by at least 30-50%.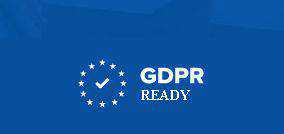 Push-notifications are short system messages sent to a mobile phone, or directly to users' computers, an example of messages you can see on the main page of their site. Increase your passive income by monetizing web push notification with PushEX!
Easy Installation?

The installation process is very easy, while registration you will be asked to feed First name, last name, phone number, telegram or skype ID and Time zone along with website or traffic resources but mandatory fields are first name, telegram or skype ID,Time zone and website or traffic resources.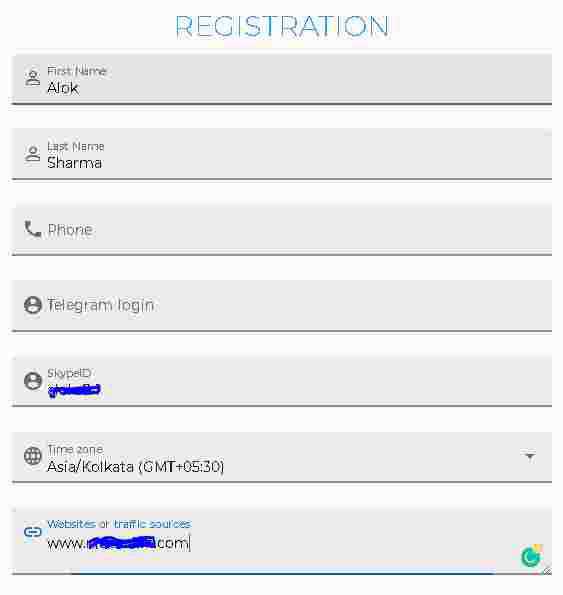 After registration you will reach on main dashboard where you can create campaign for Project or landing.
After registration you will reach on main dashboard where you can create campaign for Project or landing.

Here Project refers the website you want to monetize and Landing refers landing page (Select this option if you don't have website). PushEX developed system of landing pages to work with your traffic. When you create a project, just select "Landing", select the domain and name you like from the drop-down list, or park your own. Choose one of the suggested subscription pages, or contact us for a personalized solution. All is ready! You can send traffic to your new landing page.

You can create a subscription page for your Facebook Page or a Youtube channel as a "Landing page" and make money with their monetization system, or send your own ads.

If you have website and you want to monetize this so you will have to select Project option. Here you have to add your website and install the code on it according to the instructions. Adjust the subscription window, select the sending frequency and the degree of monetization. You are ready to go!
Why Choose PushEX
There are some advantages PushEX offers to their users. These reasons mentioned below will definitely move you to switch to PushEX-
PushEX.net is General Data Protection Regulation (GDPR) ready.
Do you have no website? Don't worry, still you can earn money with PushEX.
There is no need for ad placement.
You can easily monetize your Facebook and Youtube channel.
Your profits increase constantly as your subscriber database grow
You can use your subscriber's database for marketing your own products.
With PushEX you will get best deal on the market that no other Push notification networks do. You will earn 80% revenue share from each click in PushEX.
PushEX offers total safety for your search engine positions.
PushEX offers more than 5 ways to customize your subscribers window.
Highest Click Through Rate (CTR) out of any existing online ads.
PushEX covers any platform (whether your website is built in any CMS or framework)
PushEX guarantees to reach your target audience that will help to earn more and more on your traffic.
PushEX triggers push notifications while in offline mode.
Copy the referral link and place it on all the sites available to you. With the income of each referral you will be credited 3% to the account.
You can earn from $1200 per month with a 10,000 visitors per day website, after about 2-3 months (profit increases as your subscriber database grows).
There are no restrictions on website category. All categories are accepted in PushEX.net
PushEX Features Overview
There are some unique features that make PushEX different from other advertising networks, just have a look at their features -
PushEX offers advanced targeting options for your own push campaigns. Now users you can test out some of their own campaigns and start driving traffic to their offers.
Monetization of your social channels (YouTube,VK, Instagram and others). If you have no website then you can opt for your social media channels.
Flexible customization of the subscription window. Users are flexible to customize web push subscription request in PushEX without any trouble.
Easy installation and integration. After registration, users can easily install and integrate website or traffic resource for monetization.
Personal Manager. You will be offer an experienced and skilled personal manager to solve all your queries.
24/7 Customer support that overcome all issues or doubts you have been facing while using PushEX services.
PushEX Plans & Pricing Overview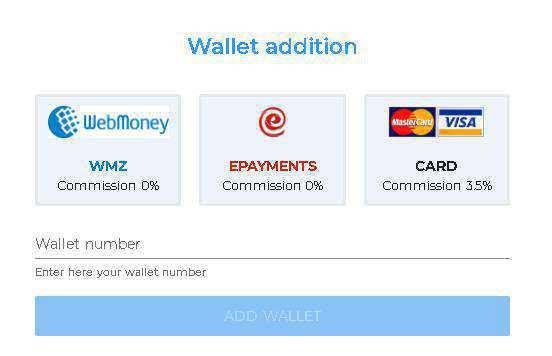 PushEX has not enclosed any pricing & plans section on the website but after registration and while creating project you will be charged $50 as a minimum payout. Payment can be received via Webmoney, ePayments ,Bank Wire and Master/Visa card.

Except Master/Visa card all payments are free while paying with Master/Visa card 3.5% Commission will be charged.

One thing that I like very much, Pushex Premium is completely free, you can switch any of your projects to Premium in the settings.section.

Premium option is a special option for commercial websites and online shops, which allows you to disconnect Pushex monetization system and use the system to promote your own ads. With the premium option you get such features as "Postponed messages", "User segmentation", "Autoresponder series", "Personalization" and other.
Compatibility
PushEX.net is compatible with major browsers like; Chrome, Firefox, Opera and all Android OS based running devices without any interruption.

Customer Support
PushEX.net offers 24/7 customer support with their skilled and professional managers. They are happy to assist customers and like to answer all your questions. There are 3 available modes for users If they require any further information / assistance from PushEX.net-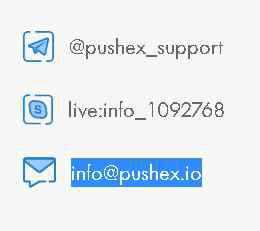 Telegram: @pushex_support
Skype: live:info_1092768
Mail id: info@pushex.io
Final Thoughts
Here I would like to recommend users to try PushEX.net once. If you are not satisfied with their services then you can discontinue their services anytime.