Are you a website owner or an affiliate just to get more traffic? It does not matter, there is one thing that unites you that you want to earn more and more on your traffic, and want to monetize the website so that you can earn more and more. isn't it?

Here we will look at Partners.House that is affiliate with Push.House is a proven monetization with fast growing network of push notifications having reliable advertisers in a stable redemption.
What is Push Notifications?
Push notification is a server based technology for mobile app. Whenever you download/run app-it ask for push permission. Once permission is granted-app will register device to push server. App owner generate push notification for IOS/Android. When device connect with the internet , it will receive notification.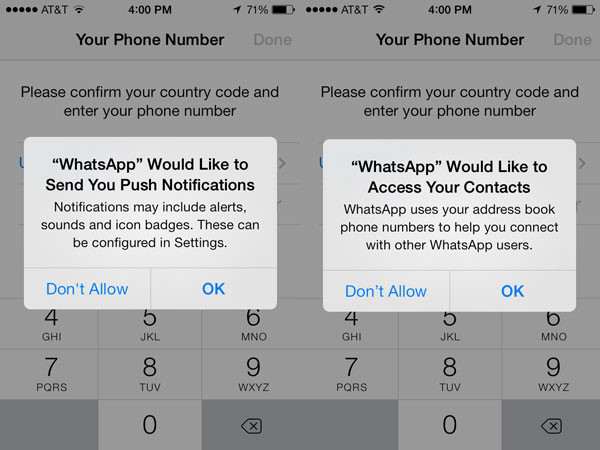 Today I am going to share a comprehensive review on Partners.House-An affordable and fastest growing push notifications network offers subscriptions service that helps earning on Push subscriptions. It is a great platform for monetization of PUSH sites with subscription.
According to Partners.House, they currently have site partners in more then 180 different countries around the world, while also serving more than 85 million clicks/month. Partners.House claims that more than $320,000 in payments being made to their site partners.
Easy Installation
While signing up you will be required to fill name, email and password these are mandatory to fill, rest of the options are not mandatory to fill, it is up-to your choice.
After the complete process of sign up with partners.House, you will be able to login into your account. Now click on CREATE option to add the website you want to add.
You will be asked to add site as a Site owner or Arbitration. Click on the required option and add the website you want to monetize.
Now you have to fill all the required information while adding site like; Title, URL, Type Of Payment (RevShare & RevShare + CPL) and category of the site, after fill all the details just click on SAVE PAD.

You must install the script and code of the root of the site to start deliver ads and push notifications through your site. As this code is placed on your site, you can see status of your campaign and check the statistics of income. After a successful campaign you have the facilities to withdraw earned money.

Partners.House is affiliate with Push.House or you can say a partner side of the business. Push.House offers advertising platform for Push notifications, attracts the targets audience then analyze the advertising process that helps increases sales in all GEO of the world.

With this example, you will understand Partners.House and Push.House in a better way and their working

Partners House - For site partners (Webmasters) and affiliates

Push House - For advertisers that want push traffic

If you have any query or question, you can directly contact on Telegram channels. Below I listed URLs, just click them and do chat with the experts for your queries.

https://t.me/publisher_Push_House
Why Choose Partners.House For Making Money?
If you are having a website or blog then definitely you would like to earn money from that website. Almost site owners seeking ways to make money or monetize their websites.

Main thing that makes users to choose Partners.House over another Push services providers or you can say what makes Partners.House different from their competitors is "2 times more profitable than push subscription."

Partners.House offers opportunities to site partners or webmasters to earn money form their websites in a simple way with 2X profit. With the technology of push subscription, Partners.House offers their partners 2 ways of earning-Instant sale of push subscriptions and Long-term income at revenue sharing.
Instant sale of push subscriptions-
Creating a site with CPL payment method
Organization of traffic flow to the site with CPL payment method
The system automatically redeems your subscribers at fixed prices
Money received from subscriptions sold to the systems are credited to your account balance
Order payment and awaited withdrawal
Long-term income at Revenue Sharing-
Creating a platform with the revenue sharing payment method
Organization of traffic flow to the site with revenue sharing payment method
Accumulate push subscribers who will be shown ads
For each click of your push subscriber on the advertising, you will receive up to 90% of the cost of the click of the advertisers
Now you can withdraw funds.
List of Services & Main Functions of Partners.House-
Here I listed main services and functions Partners.House provides to their valuable customers are-
Redemption of Subscriptions.
Split landing testing across different sites and languages.
Monetization of Push sites with subscription across more than 180 countries.
Users have the ability to set their own TB links for subscriptions and bounce.
Multilingual landing in more than 27 languages around the world.
Adding on-demand landings
Minimum payout of $50
Code availability for both protocol (Http and Https)
Partners.House conduct referral program that will definitely pay out 3% earnings on all paid referrals.
Each partner that is working with Partners.House gets project manager.
Payment Mode
Payments sent out from Partners.House can be made through ePayments, QIWI,WebMoney, Paypal, Bitcoin, Visa, Mastercard and a few other options as well.
Push.House
Push.House is a home for all push ads that serves best and affordable advertising platform for PUSH notifications. Monetize your push traffic now with analyzing advertising process. With 94584194 active subscribers, 1612648479 impressions and 4189948 clicks Push.House offers-
Worldwide coverage-Push.House offers push notification coverage over 180 countries.
Absolute leader over Push notifications.
Use RTB(Real Time Bidding) for real traffic
Statistics displays in real-time
Satisfactory 24/7 customer support
Sell only unique and quality traffic
Highest ROI with
High CR/CTR than other Push advertising networks.
You can easily make a payment or deposit with various payment options that includes Webmoney, ADVCash, MasterCard, Payeer, PayPal, Visa, Qiwi, Bitcoin and more

As an advertiser you can set up and run account following simple steps with Push.House-
Just create an account or sign up in advertiser platform
Create an advertisement with text and image in your advertiser account
Select the targeted GEO location where you want to display your ad
As moderation passed just run your advertisement and get unique visitors to your website.
If you want to individual offer or want to consult first, then leave your skype id or ICQ id or phone number or telegram id, they will contact you.
Split test-
Push.House is a home for all push ads that serves best and affordable advertising platform for PUSH notifications. Monetize your push traffic now with analyzing advertising process. With 94584194 active subscribers, 1612648479 impressions and 4189948 clicks Push.House offers-

They conducted an experiment across different sites and landing pages on 5 different Push notifications providers called Split test to understand where to pour traffic, the way they invested money and how much they earned and issues they faced while conducting split landing test. Everything is shared in the form of tables, graphical representation, chart and so on. Those 5 Push notification providers were used in this split test- DaoPush, zPush, DatsPush,ClickStara and Partner House itself.

For this split test they selected the date 9 October and the GEO was Russia along with following parameters-

Type of traffic: Clickander;
Source traffic: M pay69
Landing: YouTube
Traffic: Mobile
Difficulty (Redirects): 2
Costs: $ 1200
Subscriptions: at least 4.5k
Type of subscription payment: Revshare
Trafficback: Webcam
Number of affiliates: 5 pcs

The plan was to to invest $1k and at the same time make at least 5k subscriptions in each grid.The landing page was chosen to be the same for all grids, that was YouTube player. On 14 October they spent $700 but the test was temporarily suspended due to the fact that one of the grids is holding an action.

As a first report the cost of buying traffic was $ 1.2k (instead of $ 1k) , the number of leads was at least 4.5k (instead of $ 5k).

In the process of split a couple of unpleasant moments arose with one pp.
Split test reports-
Where TOTAL, $ shows the amount of earnings on software for all days while TOTAL,% shows percentage of the return on the investment amount ([TOTAL, $] * 100/240), where 240 is the investment (the cost of buying traffic); This report is for the period from 9 Oct19 to 31Oct19

Report for the period from 01Nov19 to 15Nov19:

Report for the period from 16Nov19 to 30Nov19:

Here I recommend to use their services once, if you are satisfied with their current services and support then go ahead and earn huge traffic and earn more and more money. I assure you that Partners.House and Push.House will not let you down.