Whether you are a publisher or an advertiser, choosing the right advertisement network might be a headache. As a publisher, you might experience late payout, irrelevant ads on your website and even a lack of customer support.

Similarly, as an advertiser, you want the lowest CPC rates and better retention but unfortunately, some of them don't provide either of them. Therefore, choosing the best network is truly a headache.

With so many ad network providers out there, it is very crucial to stay away from fraudulent ones.

An ad network could have a fancy website, Low CPC rates, High payouts and even several promises.

However, that doesn't mean it will not trick you into a fraud. So, in order to find the most trustful, relevant and genuine ad network, we did some research.

In that research we have found several amazing ad networks. Some of them really impressed us but there is one ad network that stands out from the rest. An AD network we call one the best and trusted.

That is none-other than ADxAD. While we are sure there can be flaws in this ad network too but we have not found any. That's why picked it to review. Let's dive deep into ADxAD.
What is ADxAD ?
ADxAD is an ad network that may provide high traffic to your product or services. This platform is more valuable for both advertisers and publishers. In short, ADxAD is an ad network that furnishes their user with top quality features.

With an intuitive platform that is simple to use, you can get started right away. Free complete service and 24/7 assistance from industry specialists will ensure that you get the most out of every dollar you spend.

When it comes to business needs, rapid scaling is critical. And with quality traffic, it is always a good idea to advertise as much as possible.

ADxAD allows advertisers to target specific audiences with their ads and promote their brands. Publishers can also leverage ADXAD to monetize their websites in order to attract a larger audience more inclined to purchase their products.

Therefore, ADxAD could be an ideal choice for both Publishers and Advertisers. ADxAD provides ad formats such as Native ads, Banner ads, Popunder, Member area dating clicks and Tab links.

Their diversified clients include Media buyers, AD Agencies, Direct Advertisers, Webmasters and AD networks. To find out more about ADxAD, we need to understand its amazing features.
Features Of ADxAD :-
An online business is nothing without its unique and customer-centric features. Even businesses with useless features could not attract customers.

Features of a website or business act as a USP. Therefore, they should be unique and bring value to the customer. Here are some of the amazing features of ADxAD.
1. Easy User Interface
We have visited a bucket full of AD networking websites and this one is by far the best in terms of representing policies, guidelines, features and advantages. Their user interface is very easy yet attractive.

Because of this simplicity, we find it very easy to understand everything such as their guidelines for publishers, the type of ad formats available, how to integrate, what to do and what not to do.

The simple user interface of ADxAD is compatible with beginners and can be enjoyed by intermediates.
2. 24/7 support system
What if we tell you that you will get astonishing features, best in class results but there will be no one to answer your queries? Would you still take the services? No right? That is why having a customer care support team is very crucial for any business, especially an online business.

ADxAD has worked well with their customer support as they have opened 24 hours a day and 7 days a week.
3. A vast range of supported niches
ADxAD supports a bucket full of niches. They support niches such as gaming, dating, software, apps, betting, gambling, VOD, entertainment, Nutra and sweepstakes.

Some of the mentioned niches are not even supported by major ad networks.

Therefore, ADxAD provides a vast range of niches to advertise and provides a great way to publishers to monetize their websites.
4. Top geographies are tier one
Although they have traffic from all over the world, their top geographies are from tier-one countries such as the USA, Canada, Australia, Hong Kong, UK, France, Germany, Italy and many more. Now tell me honestly, who doesn't want tier-one traffic?
Benefits Of ADxAD For Advertisers :-
Ok, we heard about some of the features, what would be the benefits of ADxAD for advertisers?

Just like any online business, ADxAD also furnishes its advertisers with some benefits but the only difference is that they provide a plethora of advantages. Let us dive deep into some of them
1. A personal account manager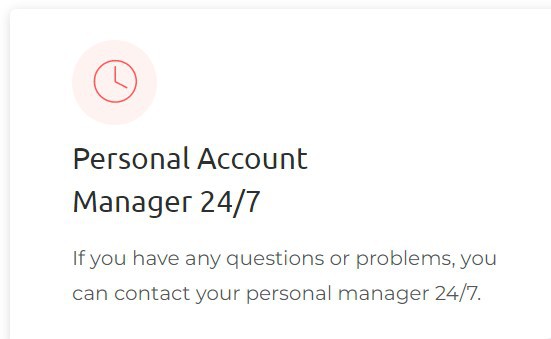 Yes, you heard that right, when you launch a campaign with ADxAD, you will be furnished by a personal account manager.

Not only that but your personal account manager will be available for you 24/7. You can contact him for any doubt and at any time.

A personal account manager is also provided to publishers for their doubts and queries.
2. Targeting option
Nowadays, every advertiser looks to target specific traffic. Targeted audiences bring more sales than normal traffic.

Therefore, most of the advertisers go for targeted campaigns. If you are one of them you can have the option here. With ADxAD, you can have an option to target a specific audience only.

You can target based on Location, Language, Operating System, Device type, and Browser. Not only that but you also have an option to target based on Publisher ID and Mobile Carrier.
3. Both CPC and CPM are available
Having both CPC and CPM provide advertisers a variety to experiment with. Some advertisers look for CPC and some of them are more interested in CPM. Here they provide both the available options to choose from.

You can either go for CPC or CPM. That too with just a $150 minimum prepayment.
4. Full-service or Self-service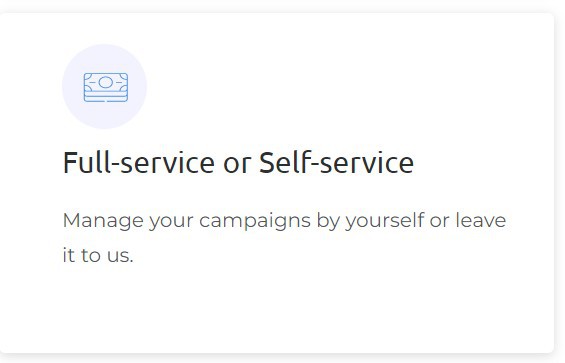 While most advertisers love to manage their campaigns on their own, some beginners struggle to do that.

So in order to help beginner advertisers, they have launched a full-service option. With that, you can leave your campaign to the team of ADxAD and they will take care of it according to them.

This one in particular is one of the best advantages a user can get. AD companies can also leverage the feature. You can check more about advertising options and details by clicking here ADxAD for advertisers
Advantages For Publishers :-
Publishers are the key players in the success of any ad network. Without the quality traffic, no advertisers would love to launch their campaign with that ad network.

Therefore, ADxAD provides some of the industry's best perks to publishers. Here are some of them.
1. Weekly Payouts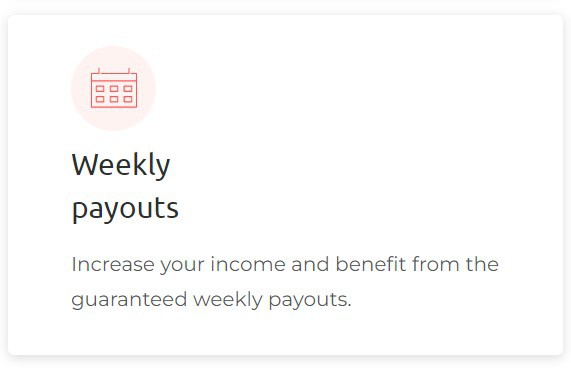 Some ad Networks pay monthly which is good but why wait till the end of the month to receive your earnings, when you can enjoy it every week.

With weekly payouts, you could hang out more. Also, they have guaranteed weekly payouts, so there is no catch to that.
2. Different Pricing Models

There are currently two types of revenue models available on the ADxAD network. Revenue share and CPM.

You can choose either CPM or revenue share as per your choice. Also, they are planning to add a fixed price model. Therefore, after that, you could have three pricing models.
3. Wide variety of ad choice
They have all the common ad formats such as Native ads and banner ads. Not only that but they also provide pop up ads.

They are also working on video ads as well as Push notification ads. Their CPC rates are 0.06$ to 0.3$ and CPM rates range from $0.3 to $0.7.
4. Safe ads are guaranteed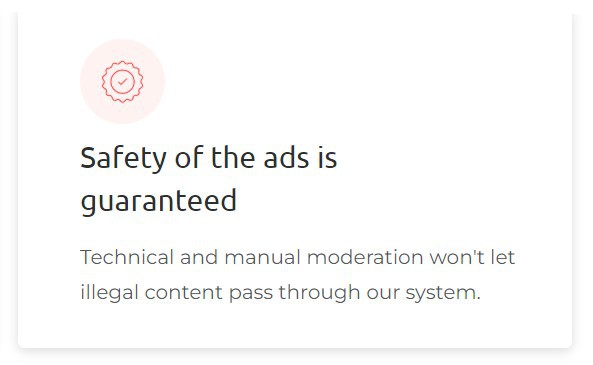 Illegal ads can impact the performance of your website and also it may affect the SEO of your website.

The team of ADxAD actively finds illegal ads. Thus, they provide the safety of ads. Also, they have guaranteed that no illegal ads can pass through their system even with technical and manual moderation if you want to know more you can check out their ADxAD for publishers page.
Conclusion :-
If you are searching for an ad network that provides industry-leading perks, easy approvals, and quality traffic, then you don't have to search more.

You can end your search for the best ad network here. ADxAD is one of the best ad networks on the internet without a doubt. Also, they have one of the easiest registration processes.

They are constantly working on adding multiple benefits for both advertisers and publishers.

They are present in 34 countries with more than 3000 advertisers and 3 billion-plus impressions.

Also, their main focus is on Asian countries. So advertisers looking to target Asian traffic and publishers with Asian traffic should consider this ad network.