There are many kinds of web hosting provider some of them are good for beginners or small level websites and some are them are only meant for advanced users or for extremely high traffic websites which requires all the things unlimited and one such web hosting provider is Dedicated Solutions.

Dedicated Solutions provides multiple type of advanced web hosting dedicated servers, private cloud, colocation, managed service, game servers and many other solutions.

This is first web hosting provider we reviewed which only offers advanced and high level hosting to their users. Dedicated Solutions has more than 1000+ satisfied customers don't compare these numbers with other big hosting provider because this web hosting is only for advanced users and high level websites.

They have 3 Data Center in world and have 5 offices world-wide. Dedicated Solutions offers their web hosting with lots of guarantees like 100% Uptime Guarantee, Price Match Guarantee, Deployment Within Minutes, 30-Day Money Back Guarantee, Guaranteed Response Within 1 Hour and many others.
Dedicated Solutions Products/Services Overview :-
Web Hosting
If you have high traffic websites like your website getting more than a millions visitors every month then you have to choose a advanced web hosting which can handle all your website needs and Dedicated Solutions provides all such facilties that any kind of high traffic website need.

Dedicated Solutions web hosting are Ultra scalable, fully managed, and multi-platform web hosting services made just only for your high traffic websites.

They provide many kind of server configuration like single sever hosting, multiple load balanced servers and multiple geographical data centers.
Single server web hosting
With their single server web hosting you can host your website in their servers and also you can from cPanel or Plesk whichever you want.

This options is recommended for small/medium websites also so if you have small website and want to choose Dedicated Solutions to host your website then this option is perfect for you.

With their single server web hosting you will get Fast and secure web hosting, High server bandwidth, Customized and performance optimized web server, Able to host multi-user websites and many features. They have customized plans for web hosting in their dedicated and cloud hosting.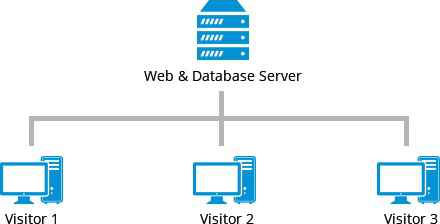 Multiple Load Balanced Servers
This solution is only meant for only high traffic website because these kind of websites gets lot of load and putting that much load on just one server is just a no brainer.

They allocate multiple dedicated/cloud load balanced server infrastructure for your website hosting so your website does not get any downtime or server failure and make your website always available for everyone who try visit your website and with great speed.

With multiple load balanced servers you will get many high quality features like Fast loading of web pages,, High-availability and Scalability, Improved performance, High security and many more.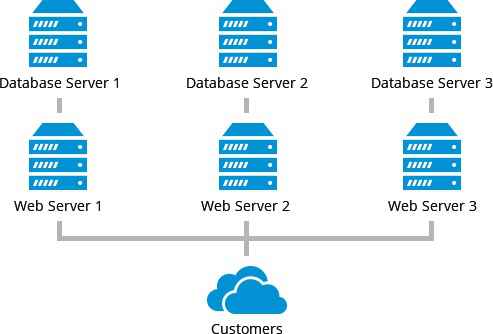 Multiple geographical data centers
Multiple geographical data centers is also for high traffic website which needs to be load extremely fast just like ecommerce website where fast loading is the key to success. If you ecommerce website loads fast more products you will sell it's a fact.

So you need multiple data centres in order to get your traffic distibuted over multiple data centres and keeps your high traffic website blazing fast and always available everytime. They provides high High-availability, Fast loading of web pages, High Scalability, High security, Dedicated resources and many others.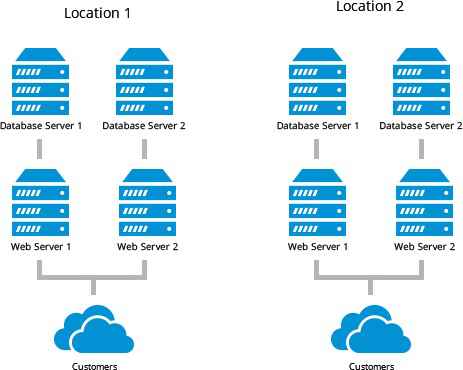 More Products And Services From Dedicated Solutions :-
Web Hosting & eCommerce Hosting for small, medium and high level websites.
Dedicated servers to get the best hosting experience for your website in just $39/month
Private cloud facility
Managed Colocation to keep your equipments in their reliable and safe place.
Managed services like Critical Alerts, OS Updates and Patches, Priority Support etc.
Data Migration Services where they can handle and migrate all your data from previous web hosting to their web hosting.
Custom solutions so that you can customize your servers as you want and get the ultimate hosting experience.
Database & Big Data Server Hosting where you can choose different databse for your need
Plesk hosting
cPanel hosting
Dedicated Game Server which is very useful if you have provide games online to play.
Bare Metal Cloud perfect for resource heavy applications and data analytics
Reseller Program.
What's Good About Dedicated Solutions Hosting:-
They offers lots of guarantees like uptime, money back, support which is a good thing it increase our trust on them.
Highly reliable and very fast servers so that your website is available everytime and load as fast as possible.
Highly customized web hosting which is great for those who need such kind of services.
Support is very good and quick your question will be replied within 1 hours which is a very good thing.
Lots of solutions for high traffic website which is very rare thing we generally see in web hosting services.