There are hundreds of webhosting companies, and it makes your web hosting buying decision more difficult.You need to check the reviews of the website,product offering and pricing,uptime & money back guarantee, backup facilities and what not.

To make your buying decision easier, we are going to review a well-known webhost in customer service - Accuwebhosting.com. Accuwebhosting has been able to deliver quality web hosting their business in the last 16 years.Their biggest achievement is their customer satisfaction.

There web hosting is powered by highly secure, easy to setup and delivered through highly technical support team.As per your webhosting requirements, you can take advantage of variely of webhosting services like Shared,VPS,Dedicated & cloud.

Also, the addon services like Anti-spam protection, CDN(for faster delivery of websites) and real-time backup solutions really turns out as the complete webhosting package.

Control panel options are SolidCP, Plesk and Cpanel so you can choose the best control as per the webhosting you select. They have very good interaction with their customer,just check out this video testimonial.


Accuwebhosting Products/Services Overview :-
Shared Web Hosting
Shared hosting solutions from Accuwebhosting are amalgamation of hardware technologies engineered towards delivering flawlessly secure, insanely fast, and easily scalable websites and web apps.

Shared hosting services are offered with both windows and linux powered by SSD and cloud options.

Currently Accuwebhosting offers plans Personal ($3.09/mo*), Small Business($5.09/mo*), Enterprise ($9.99/mo*).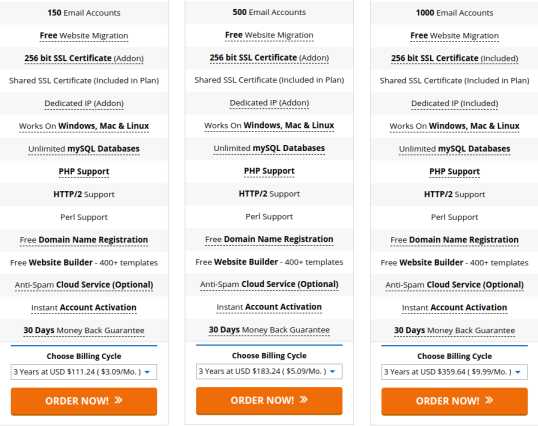 WordPress Hosting
Fully Managed wordpress hosting is powered by features like SSD storage, pre-optimized webservers, caching and optimized installation.daily backups, multi layered DDoS protection are the free perks with it,

To optimize the wordpress setup and faster delivery of webpages, they are using lightweight operating system like CloudLinux. The webserver technology is litespeed with the latest PHP version. They offer direct integration of Cloudflare for securing the websites against DDoS attacks.

Their WordPress plans are Personal($3.49/mo.), Business($5.58/mo.), Enterprise($9.99/mo.)

Apart from that, they offer free migration so if you have wordpress website at one host, they will do the complete migration on your behalf to get your wordpress website transferred to their webhosting servers.
VPS Hosting
VPS Hosting is the most popular product of Accuwebhosting. Their offerings are full value pack. They have windows as well as linux VPS hosting with SSD and cloud options. You will find range of operating system,SQL, web hosting control panel to build your custom VPS server.

One of the most inducing perk they offer with VPS hosting is the backup. There are no additional charges for the backup. Also, you get two options of self-managed and managed VPS hosting. If you are new to VPS hosting and you find it quite difficult to manage it, you can buy their managed service and they will perform your VPS tasks on your behalf.

VPS Hosting is offered on Windows and Linux both platforms with options of classic hard-drives, SSD and cloud storage. The Classic VPS hosting plans are Opal($7.99/mo), Pearl($18.99/mo), Diamond($37.99) & Emerald($75.99).

The full money back guarantee is covered within 7 days of purchase.The full root access really provide privilege of making administrative level changes.The complementary backup service is helpful if something goes wrong. You can request restore from previous backups.
Dedicated Hosting
Accuwebhosting offers Dedicated Server Hosting in 10+ countries.Full support on both windows and linux based dedicated servers at very affordable prices. You can go with either self-managed or managed service option.

You can build dedicated of up to 96 drives, 3TB physical memory, and a whopping 40+ powerful physical CPU cores.Powerful softraid is offered free of cost on server locations UK, Canada, Singapore, Australia, Germany, France, and Poland.

The pricing starts as low as $75/mo.Depending on the server location you choose, various configuration can be selected as per your requirement.

Their support team is really active for managing dedicated server related queries.You can choose the configuration of operating system,SQL server,mail server and control panel to be installed on server.
What's Good About Accuwebhosting:-
Uptime And Speed
Uptime guarantee is offered of 99.9%. Their servers are quite stable and backed up with advantage storage technologies like SSD SAN Storage and cloud. Therefore, they provide 100% hardware uptime guarantee.

Redundant storage network is 10x faster than regular network.Network port speed ranges between 1 gbps to 10 gbps.
Plans And Pricing
Plans and pricing are very competitive and you have complete freedom to choose monthly, quarterly, semi-annually, annually and biennial billing cycles.

Most of the key resources like disk space, bandwidth, email storage included within the cost of the plan. check out up to 35 % discount coupon codes on various webhosting services
Free Website Migration
Accuwebhosting provides free website migration services for both windows and linux hosting plan packages. Accuwebhosting support team will transfer your account with all your content, except your emails and all the content in your webmail interface (including but not limited to inbox, contacts, calendar, etc.), from your existing service provider.
Money back guarantee
Accuwebhosting offers 30-Day Full-Refund Money-Back Guarantee with zero terms and conditions attached.If you are not satisfied with the product or service doesn't support your application. This is so that you are left with adequate time to try out your website or web application in our web hosting environment.
Apps Integration
One click installer Applications like Softaculous and web-gallery is provided on control panel free of cost. You can carry out the installation of Wordpress, Joomla, Magento, Oscommerce and other 100+ CMS application with it.
Free Backups
You do not have to be bothered about your web files and database any longer. Included in every package is a free-of-charge full backup of your website, so you are rest assured all the essentials ranging from website database to web contents and emails are backed up quickly.

In case something went wrong, you can request restoration from previous backup again.There are no charges for restoration.
Customer Support
Accuwebhosting has positive web-presence on social networking websites, webhosting directories and review websites. Even though it is not amongst the biggest webhosting companies,Accuwebhosting has very good reputation due the customer service they offer.

Their live chat support is really active with the first response time of 60 seconds. Phone, email and chat support are available 24x7.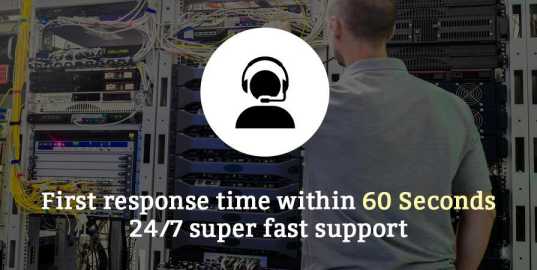 Final Verdict:-
Yes, we definitely recommend Accuwebhosting! It's 16 year old well-established company with best customer support, latest hardware and performant servers.Accuwebhosting is perfect amalgamation of Speed, functionality, security, scalability, reliability, optimization, and responsiveness.