There are many web hosting provider which promote their web hosting services heavily but that does not mean that all of them are good as compared to other provider's which does not advertise their services heavily.

Today we are going to review another web hosting service which is not very popular but when you see their features and quality of service your will feel surprise.

We are talking about JaguarPC, they are one of the oldest web hosting provider in the world they started offering web hosting service in 1998 and continously been ranked among the world's top web hosting, VPS hosting, and dedicated server hosting providers.

JaguarPC offer many kind of web hosting services like standard web hosting, Cloud VPS hositng, reseller hosting and dedicated servers.

They offer many features like daily backups, quick response time, 99.9% uptime, free domain transfer, moneyback guarantee and so on which make this web hosting serious player in web hosting world.
JaguarPC Products/Services Overview :-
Shared Web Hosting
JaguarPC standard web hosting is completely meant for business or small website just like any other standard or shared web hosting, you can host your business website, personal blog or your any kind of website and their web hosting is voted best value web hosting from past 10 years.

They offer very good and features like 24/7 live support, cPanel web hosting na dmany more.

With JaguarPC web hosting you will install most almost all the latest software like social networking apps Xcart, blogs, forums, Xoops, Coppermine, WordPress, phpBB, Joomla, Mambo, Drupal, Ruby on Rails, perl/cgi scripts, Python, PHP5 and more.

All of their web hosting plans include SSD storage to speed up your website processing time no matter which web hosting plan you choose to host your website and you also get various security features like Spam Experts, Secured SSL access among many other which will help your website to stay free from spam and other types of security breaches.

You will get many scripts pre-installed like Blogs, CMS, myBB, Drupal, Joomla and many more so you don't have to waste time in installing the scripts.

JaguarPC offers many account management features like their customized control panel which make your work more simpler, free domain name or site transfer and many other things.

Currently JaguarPC offers web hosting plans Lite ($2.95*), Standard ($4.95) and Pro ($17.95).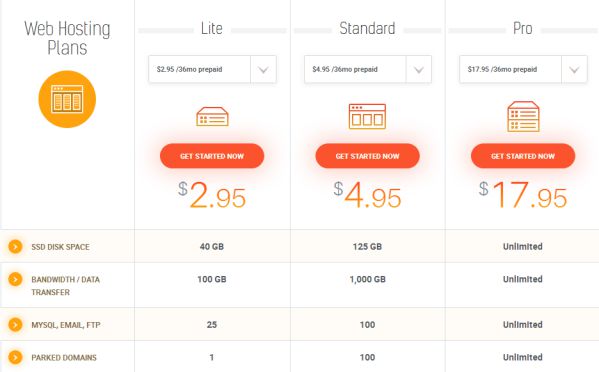 Cloud VPS Hosting
VPS hosting is something is not meant for small websites no matter what kind of small website you have they are always best suited for high traffic website or ecommerce website to handle extremely high traffic and management by delivering good performance.

So you have to choose VPS hosting very carefully and JaguarPC make your work more simple but showing and proving all the world class features needed in VPS hosting.

JaguarPC offer's managed cloud VPS hosting which is better than standard VPS hosting because cloud hosting everything more easily and effectively.

They offer virtual private servers for Windows or Linux you can choose anyine you want and start running your website on award winning hosting services.

JaguarPC offer powerful and highly secure VPS hosting with having 3 options for control panel to choose from cPanel, Plesk, Onapp

JaguarPC use modern technology and cutting-edge software to make their hardware and their private cloud consists of enterprise SANS for redundant disk arrays, high quality supermicro hypervisors, and cisco and hp network switching which more effecient to run your website on their virtual private servers.

They offers many features like many VPS management softwares, unlimited domain hosting, unlimited inblund bandwidth and many more.

Currently JaguarPC offers 4 VPS managed cloud hosting plans - VPS Standard ($29*), VPS Pro ($59*), VPS Advanced ($89*) and VPS Enterprise ($149*).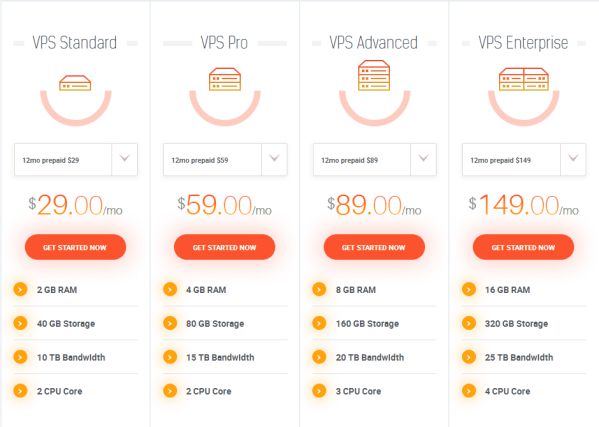 What's Good About JaguarPC Hosting:-
Uptime And Speed
JaguarPC uses modern technology and tools such as SSD and high-end servers which make their system more powerful and delivers great uptime and speed to your website which is one of it's biggest advantage.
Unlimited Services
In many of their web hosting plan they provide many unlimited features like unlimited bandwidth, unlimited domains, unlimited MySQL database and amd more things.
Features
They offer many premium features like daily backups, domain transfer and website migrations for free and you can ask for a refund if you don't want to use their website anymoe they will refund your money without taking much time.
Customer Support
JaguarPC customer support is very good this is also one of the reason why they got so them many awards. Their customer support team is very quick and friendly you can contact them via email, phone or live chat and your problem will be solved as quickly as possible.