Today we are going to review a little known but very powerful and advanced web hosting company Nestify. Nestify is the high performance web hosting service.

Nestify specializes in high performance CMS hosting and management using which you can launch WordPress, WooCommerce and Magento instantly and manage it with tools you love. It is very easy to use Nestify and go live with your website, just select your CMS, build to migrate and choose a domain name for your website and go live in just matter of minutes.

Currently Nestify offers WordPress Hosting and VPS Hosting with free migration, free SSL, Free CDN and many other things with 30 day money back guarantee.
Nestify Products/Services Overview :-
WordPress Hosting
Nestify WordPress Hosting service is one of the most advanced WordPress hosting.They have created their hosting system in such a way that you can take the advantage of many powerful apps to make your wordpress site even better.

It combines the best of Web, DB, Caching and CDN components into the perfect hosting experience.

They use very high end technology with fast servers, caching technique and powerful CDNs all in a proper balance to speed up your wordpress website and your visitors do not feel bored and irritated while visiting your website and this also ultimately improves your website's performance in search engines which brings you more traffic and money.

Nestify pay very close attention to the security of their servers and security of user websites that is why they integrated various security features on every layer of hosting to prevent from any attacks and other kind of damages to their servers and websites.

Nestify automatically blocks bad bots, compromised browsers, top daily threats and DDoS attacks by using strong credentials, smart firewall, malware blocking program, and free SSL.

Nestify hosting service is very reliable as compared to other web hostings. They offer guaranteed 99.99% of uptime and can handle heavy traffic spikes instantly so that your website always remains online.

Nestify uses SSD storage with RAID-10 technology to store all your all your replicated files and database to protect your website and there system also do daily backup of your files and database and kept them for 30 days so that you can restore them at any point.

Nestify offers many wordpress hosting plans for everyone whether you are an individual or an advanced user with many sites and huge traffic.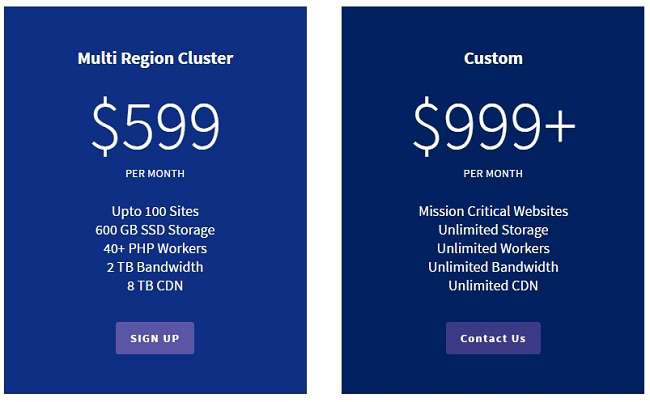 What's Good About Nestify :-
Uptime
Nestify provides a very good uptime to their websites all thanks to their high-end servers and technology they used in their hosting.
Speed
Nestify servers are very fast they used high-end processors, powerful caching technology to cache your sites content and CDN to deliver big files like images and videos quickly.
Security
Nestify uses various security methods to secure your websites from outside attacks and you don't need to rely on 3rd party plugins or services to secure your website and data.
30 Day Money Back Guarantee
They offer 30 day money back guarantee which is very good thing now you can try their service without any risk. You will get your money back if you don't want to continue with them.
Support
Customer support is very good and friendly they respond immediately to solve any problem.
What's Bad About Nestify :-
New in the market
They are new in hosting market compared to other companies. For a shared hosting, their prices are a bit high but it balances out in high performance.
Final Verdict About Nestify :-
Yes we definitely recommend Nestify Hosting for everyone, they have all the features with correct prize that any big hosting company offers.Their servers are very fast, reliable and very secure.