If you are looking for creating a blog magazine, review or news style website, then the Newspaper theme from tagDiv would be a great choice to you.

The tagDiv's Newspaper is an SEO ready and fast loading theme which comes with great support, and it is easy to use. You do not need to have any experience with coding. It's just a simple drag and drop editing tool, and - believe me - you'll have fun while setting this up.

The Newspaper Theme looks fantastic, and there are many layouts which you can choose from to satisfy your website requirements.

Newspaper is probably the best theme for a magazine and news site and I was challenged to test it for myself. I'm now sharing my experience with you. The first thing you need to know is that Newspaper has almost all the favorite and modern features you could ask for, all packed in.

You'll have an excellent Google ranking because it is SEO friendly and it also comes with so many settings you can access and customize.

Second thing, Newspaper theme has a large user base across the world. Since the release in 2013, it has been purchased over 75,000 times, and people love this theme.

The third essential thing to know is that you do not need to have advanced coding or WordPress knowledge for using this theme. The developers give you a myriad of articles, tutorials, and videos to help you get started. Just follow the instructions while setting the theme and you'll have a functional website quickly.

If you need a piece of advice, you'll be glad that the theme has outstanding community support to help you at every step. The Newspaper WordPress Theme is the best-selling news theme on the Envato Themeforest Market. Today, I'll take it to a challenging test drive and share my findings with you.
So, Let's Get Start The Review :-
Newspaper theme is a lightweight and responsive WordPress theme. It is designed to take care of speed and performance by default. Newspaper gives you countless options to customize everything.

There is no doubt that it automatically adjusts to any screen size. Whether your audience visits your site from a computer, PC, tablet or mobile, this theme makes it a fit for all screens. Browser compatibility is not an issue for this theme. Newspaper is compatible with all the browsers out there, so you don't have to worry about its accessibility.
Newspaper Theme Features Overview :-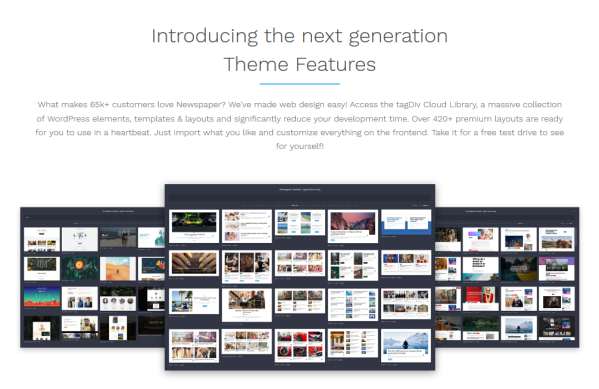 Fast loading, Lightweight & SEO Ready
Mobile Responsive and browser friendly
Easily Customizable
Powered by the tagDiv Composer frontend Page Builder
Developer Friendly
AdSense Ready
Awesome Typography
Third-party Plugin Compatibility - WPML Multilingual plugin
Social Media Button Widgets
Friendly
Translation Ready in over 90 languages
Let's try to understand the features of the theme!
Fast loading, Lightweight & SEO Ready
Do you know how Google ranks your blog or website in search? Well if you don't know, then I'll explain it to you. Whenever you try to rank your website in the search results, Google evaluates many of the aspects very deeply to rank your blog or website.

I am proudly saying that this Newspaper theme has the fastest page loading speed without harming SEO capabilities.

You get a double effect feature. On the one hand, having an SEO ready theme helps you in securing a good rank in Google search.

On the other hand, loading speed as it is an essential factor in blogging. If your blog takes too much time to open a particular page, the visitors leave your website, and we don't want that.
Responsive & Browser Compatible

While selecting a theme for your blog, you must check that it is mobile friendly or not, but when you are purchasing this template, you can blindly go for it.

The tagDiv team went an extra mile to make sure your website looks awesome on small screens. Let me explain it to you. By default, Newspaper is responsive, meaning that the theme uses a grid system that adjusts itself on the size of the device screen. You've seen this: on mobile devices, the sidebar falls under the content. So on mobile, you're displaying an adapted version of your desktop design.

Newspaper Theme comes with a plugin called tagDiv Mobile Theme, that optimizes the way content displays on small devices. The Mobile theme uses a whole new, different design. It automatically takes your latest articles and featured posts and displays them only for mobile, ensuring a blazing loading speed as the theme doesn't load the pages with all the images and code. If your website is about publishing content, this is the way you do it.

This theme is also AMP friendly so it can load your content instantly on small screen devices such as tabs and mobiles. There is one condition: you should have at least a good internet connection for better user experience.
Customizable Design
After the installing process, we activate the theme. Now, what next? Let's customize the Newspaper WordPress Theme.

It comes with over 50 demos - pre-designed full websites that change your blog's visual appearance. I think the best way to describe a demo is "each one is like a different theme or site, and brings you specific designs for an industry or a specific style." You should definitely check the demo out as you can choose one, import it on your site and customize it. This is going to save you a lot of time. I think I'm getting a glimpse on why there's such a big fuzz around this theme.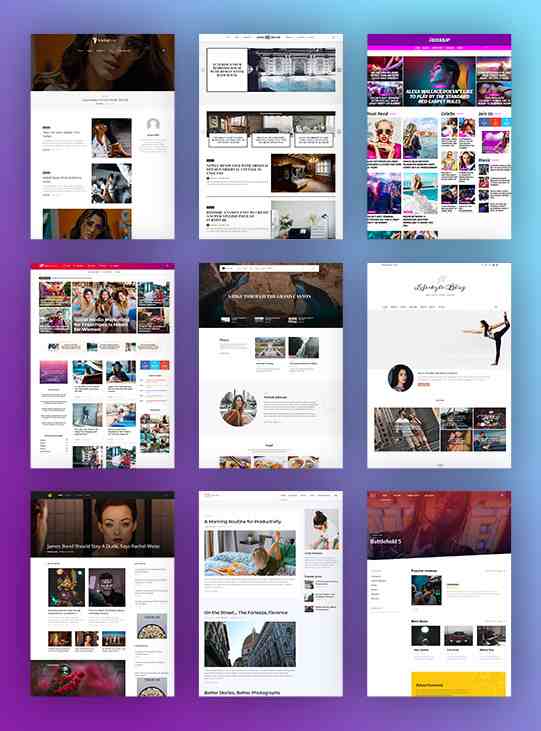 1. Layouts

Header – Here you can adjust the title
Primary Navigation – Newspaper gives you many settings to access the main navigation menu. You can also choose the position of the main menu.
Sidebar – you can also choose the layout for your main page, blog page or a single post.
Footer-Width – It gives you access to customize the area of the footer

The Newspaper Theme is powered by the tagDiv Composer, a custom frontend page builder, that allows you to design your blog with live editing. You can design articles, pages, multiples sidebars, headers, and footers by dragging and dropping over 100 elements.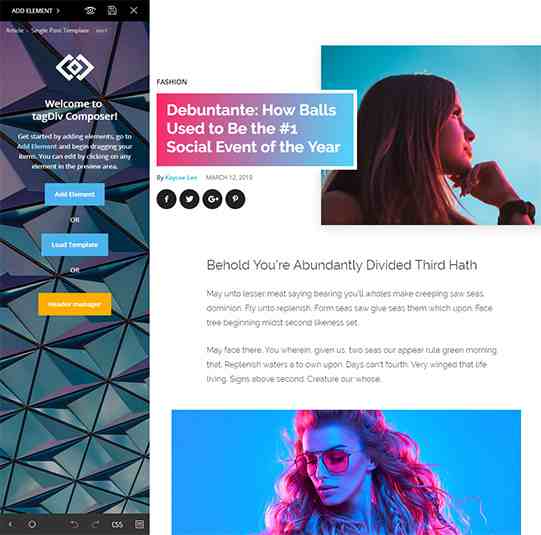 The theme also has a great selection of templates, sections, giving you unseen flexibility to publish pages and posts. You can choose a beautiful pre-designed layout from the 30 single post templates, and customize it on the frontend. Furthermore, you can create reviews using a rating system based on stars, percentage, or points. I must say, this is one of the most flexible theme out there.

2. Colors

Colors can completely change your website so from the color menu, you can access the range of multiple color choices to change or modify the background color, text color, link color, link color, hover, as well as visited link color.

3. Widget Areas

The usual themes give you some footer areas, a right or left sidebar, and header visit area to add widgets. Newspaper Theme is changing those rules. Yes, you'll have all that, and many more widgets. However, you'll also have the ability to drag and drop elements on rows to create sidebars on the frontend of your website.

With Newspaper, you can design a page and assign it as a footer, import premade templates, add or delete items, and customize them quickly. Widgets are essential to improve the quality of your blog and providing a smooth experience. Moreover, the theme brings you widgets for almost everything I can think of, so I don't feel the need to install additional plugins. I must say, this is one of the most flexible themes out there.
Developer Friendly
Developer friendly theme stands for providing support to customers with future updates. The theme is a technology, so generally, it also needs improvement and support to function smoothly. Newspaper theme has an awesome developers community support, and they always try to improve it and deliver their best.
AdSense Ready
Do you know you can earn from your blog? Yes, you can. Google is giving this golden opportunity to each and everyone who is a blogger. You just need to paste the AdSense Google code into your website and see the magic happening.

When selecting a theme, you must check if it's AdSense ready or AdSense friendly to make sure that you get access to this opportunity.

This theme is optimized to work with AdSense and banner ads as the Newspaper theme is an AdSense ready theme. Even more, you can create as many ad spots you need on your website.
Typography
The one thing that caught my interest in this theme, it is typography. Why am I saying this? Because the Newspaper theme gives you access to include Google fonts directly. It means you can choose a large number of fonts from the Google library and can use them in your work. You can also change the font size, line height, paragraph margin and more.
Third-party Plugin Integration - Plugin Compatibility:
I have personally seen that few themes support third-party plugin integrations or plugin compatibilities. They usually offer their official main plugins and force you to purchase them.

In the Newspaper theme, you do not need to worry about any such thing. The template comes bundled with many premium plugins like WPBakery page builder, Revolution Slider, and Font Awesome. You can see the full list on the theme's presentation.

tagDiv also has an extensive collection of official and free plugins for their customers. Newspaper theme allows you to add multiple custom plugins to increase the features of the site without compromising on performance.
Social Media Button Widget

Some of the free WordPress plugins don't make your social media count your subscribers and followers. However, Newspaper theme gives complete access to share your content with your subscribers on social media while it gives you live subscriber counting feature. You can easily embed your social media channels and see the live statistics of each one.
Page Builder Friendly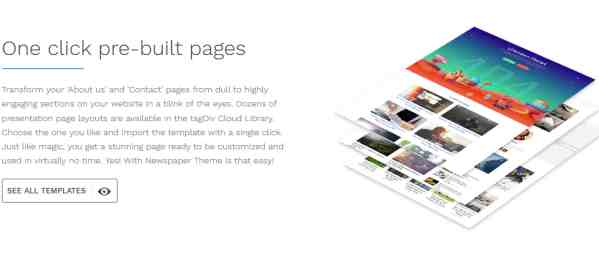 Newspaper Theme comes bundled with two page-builders, you don't have to buy: the WPBakery plugin and the tagDiv Composer (I've written about it above). The team encourages you to use the tagDiv Composer page editor as they develop new and catching features around it. Moreover, as it is their builder, you don't need to worry about compatibility. I've tried it on a few posts and pages, and it is a surprisingly fast frontend builder.
Multilingual Theme
You are a blogger so you must have to deal with the various audiences that don't speak only Hindi, but English too. You'll need to create the content in both languages to help your audience.

Here comes the good news. Newspaper theme is compatible with the WPML premium plugin and supports the multilingual feature. It means you can create your content in both Hindi and English. (Hindi is love)
tagDiv Support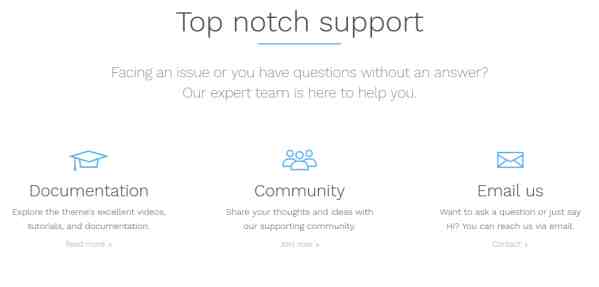 The Newspaper theme has a good developer and community support. Whenever you face an issue, the developer support takes care of you. Even more, they have a vast knowledge base with video tutorials and step-by-step blog articles that help you get the best results. This is why I love this team and theme.
Conclusion :-
Newspaper is an outstanding theme and a perfect solution for those who are looking for an intuitive, flexible, and highly customizable theme for their websites. The Newspaper WordPress theme has many premium features to help you create amazing posts or pages. Also, the monetization tools, SEO optimization, and more integrations allow you to grow your website with ease.

By using the latest technologies, Newspaper has been specially designed to handle any data, from small to a large amount of content. Also, it can be used by WordPress beginners or advanced users. Since 2013, Newspaper is one of the most trusted and loved themes right now on the internet.