There are so many designs and templates available in the market to make a website look good.

The most significant feature of a website is the ability to be understood and used by the viewers.

The goal is to assist customers to get to what they want faster and without getting bogged down in excessive complications that might slow down the buying process.

A seller on the other hand has a lot of competition because of the presence of thousands of websites.

By providing shopping specifications and different filters you can differentiate your websites from others.

So if you have a store built on Shopify and are looking for a theme or want to change your current theme, just checkout Vendy - a multipurpose Shopify theme for fashion.
What Is Vendy :-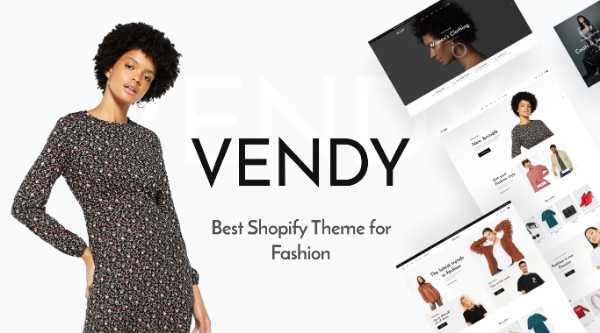 Vendy is a Shopify theme that caters to both experienced and inexperienced users.

With the help of Vendy, you can give your fashion eCommerce website to a whole new and modern look with tons of customization features available that will make your fashion website different from the crowd.

Vendy offers 10+ ready-made templates for homepages that you can use and choose any of them you like. All of them are clean, fast, and very interactive.

Apart from this Vendy also offers multiple features and options that you can add to your website, like quick view, add to cart, shopping cart, popups, etc. Literally, there is plenty of options available.

And you know what, they also provide live search options which makes this theme stand out from other Shopify themes.

Vendy is created by Zemez. They are highly renowned web products and services provider and a certified author on ThemeForest and TemplateMonster. You can check their website.

All in all, Vendy is a unique super clean Shopify theme. Check out our next sections where we have discussed Vendy's features and other details.
Vendy Features & Services Overview :-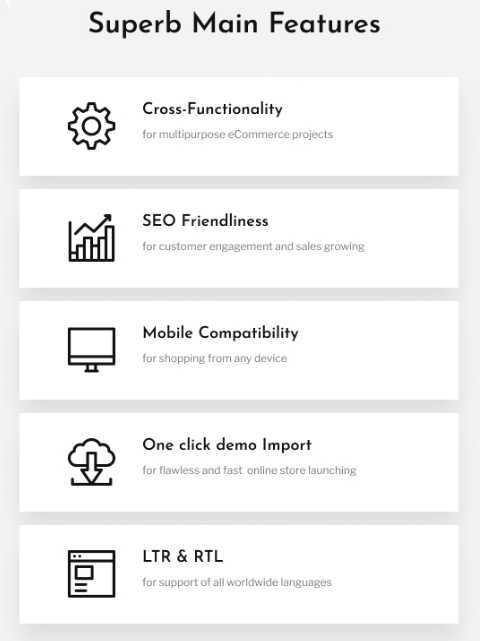 Furthermore, by picking this versatile Shopify theme Vendy, you will gain access to a slew of customization options and therefore a seamless consistency. The Vendy Multipurpose Shopify Theme for Fashion is simple and elegant.
Wishlist Feature
A shopper may show purchase intention but make a purchase afterwards. Alternatively, a consumer can find a product intriguing and desire to learn more about it later.

A wish list allows users to save a list of these products, so they can find them easily the next time they visit your website.
Multilingual
Your commercial site should have numerous versions for different locations, language choices to allow consumers to switch between different languages. And, this is what differentiates it from other websites.
Risk Mitigators
To entice potential clients and to provide a few good risk reducers at this point, such as free shipping and return incentives, will work as a cherry on the cake.
Icons for Different Payment Systems
At the bottom of the page, payment service icons are usually included. This informs your customers about the payment methods you accept fast. All the payment modes are mentioned for the comfort of the customer.
Innovative
As Vendy is based on Shopify Visual Builder, it brags of built-in time-saving features. First of all, it's fully drag-n-drop. Secondly, there are many widgets and apps that you don't have to look for yourself. These tools can help you with social networking links, contact forms, side panels, slideshows, and a variety of other features that users could find useful.
Sitemap, Privacy Policy, And Terms & Conditions
The sitemap and the standard papers might be placed at the bottom of the page. It will always protect your data and keep you away from the data breach.
Live Chat Feature
Many eCommerce websites now offer live chat services. However, proper live chat implementation and maintenance necessitate proper management and expertise.
Some More Features Offered By Vendy :-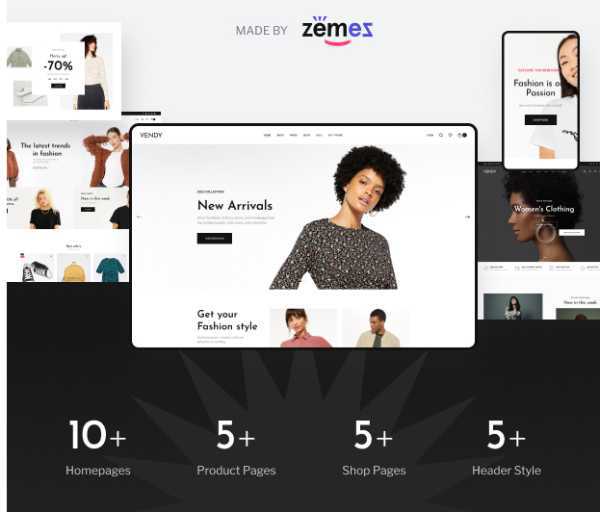 5 Listing pages
5 Product pages
2 About Us pages
Lookbook fashion page
2 Collections pages
Fashion Blog pages
3 newsletter pop-ups variations
Shopping carts and wishlists;
Fashion blog templates;
Catchy action buttons;
Varied gallery styles;
Image generator;
Lightbox
Popular payment systems;
Latest SEO requirements;
All modern browsers;
Social networks;
Amazon, eBay, Houzz, etc.
Check all the pages of the Vendy Shopify theme by following this link. Plus, their number will be increased.
Vendy Plans And Pricing Overview :-
The regular price of the Vendy Shopify Theme for Fashion is $48. Still, you can easily get access to it by paying 19$ that are offered for early birds only. Hurry up until this discount is available!

Moreover, Vendy is provided with free timely updates, detailed instructions, and friendly technical support!
What's Good About Vendy :-
By default, this Shopify theme includes a lot of layout possibilities and is also very adaptable in terms of functionality, style, and experience. With Vendy, you will customize your store by modifying the color, background, fonts, and more in a couple of clicks.
You can easily keep your site up to date quite effortlessly. The Updates are frequently popping up and they are as simple as clicking the theme update button.
Vendy is multipurpose and provides a high level of customization without coding.
Moreover, this is a very mobile-friendly Shopify theme that can be read on smartphones and other devices.
Also, in Vendy, everything is designed and developed to boost your online business by saving your time and money.
Conclusion :-
Vendy is a trendy and powerful Shopify theme with a light-weighted architecture and clean design that can be customized in a few clicks.

So, choose it to build a fantastic online store! By using Vendy, you can create a shop of any complexity.

And, multiple pre-styled page templates and sections will show the best sides of your products.

As well, there are lots of possibilities to start a blog and empower your brand awareness on socials.