Business firms who sell their products and services online, want to enhance the visibility of their website so that they can get top ranking in SERP(Search Engine Result Page; Google, Yahoo, Bing..). SEO is the process of optimizing the website to get organic or natural traffic and ranking of your targeted keywords. Ranking of the website is based on what the search engine considers most relevant to users. All search engines provide the best info for their users.

So if you have a website and you want to increase the visibility of your website and want to see your website at the top rank of search engine's results, you will definitely need SEO software that helps find keywords you can rank for, links you can get and On-Page optimization guaranteed to increase rankings on search engines.

In this article, I am going to put an honest and comprehensive review on "CanIRank"- SEO software service Provider Company with overviews, pricing, and features.
About CanIRank :-
CanIRank is the first SEO software using AI (Artificial Intelligence) to give you specific action recommendations rather than just data. Matt Bentley (Founder & Chief Scientist of CanIRank) is a serial entrepreneur having more than 15 + years of experience in SEO. He is captivated by the ever-changing strategic puzzles characterizing modern SEO, which he's unlocked to garner top rankings in competitive niches ranging from finance and law to online dating and internet marketing.

CanIRank serves SEO Intelligence software, helping to give startups, e-commerce stores, and bloggers a chance to compete against the mega-corporations who rank due to the size of their SEO budget rather than the quality of their content. Users get a variety of services which includes content marketer, business strategist, SEO consultant, and internet marketer.

With the capabilities of content marketing activities and objective of attaching extensive SEO data diagnostics, CanIRank SEO software allows not only skilled SEO experts but also the beginner to make a better decision for their SEO strategies.
Why Choose CanIRank SEO Software?
There are numbers of reasons, why you should go with CanIRank SEO software. Things you can do with CanIRank-
Diagnosing what you need to work on
Keeping clients informed
Pitching new clients
Optimizing workflow for maximum impact
Choosing what keywords to target with a new page
Finding low-hanging fruit to get rankings quickly
Safely and scalable building links
Managing outsourcer tasks
Monitoring the work of your SEO Consultant or Agency
Monitoring other SEO tools so you don't have to
Automate keyword research
Finding low competition keywords for new niche sites
Building a traffic machine
Finding new content ideas
Crafting a perfectly-optimized page
Examining the impact of a potential change
Diagnosing a Google penalty
Avoiding penalties
Build a customized action plan
Demonstrate progress and value delivered
From rank tracking to value creation
Which keywords should you add to your content to improve topic relevancy?
CanIRank SEO Features & Tools Overview :-
Keywords Research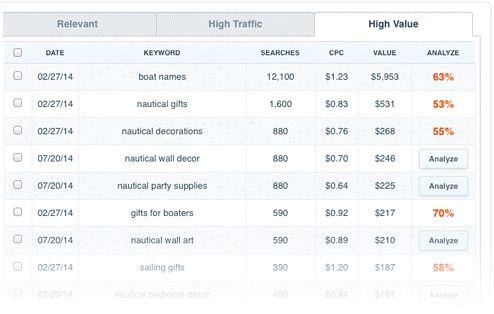 Keyword Research is one of the most essential SEO tasks but it consumes too much time. You just have to do is enter your website's URL and relevant keywords you're interested in targeting, and CanIRank will do the rest. While keyword research CanIRank conducts a thorough competitive analysis for any keywords that meet client's criteria, their keywords idea based on search volume, competition, CPC and are customized for your website.

CanIRank Collects over 200 data points on each competing URL and using ranking models to calculate a ranking probability score that is over twice as accurate as other SEO metrics.
SERP Analysis & Rank Tracking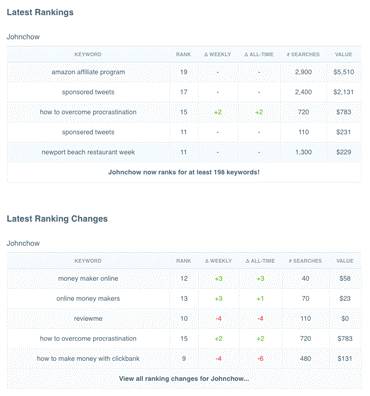 CanIRank's SERP Analysis tool collects hundreds of data points for every keyword, including leading paid SEO tools such as Moz and SEMRush while CanIRank's Rank Tracking tool will even dig up your most valuable keyword rankings without you having to manually add them. So there is no need to spend your valuable time in querying 5 different tools and copying results in Excel. Save your time!
SEO Competitive Analysis
CanIRank's SEO Competitive Analysis software delivers the same data in seconds, so you can see and understand quickly what's working and what's not. Reports are beautifully presented and easily understood and uncover your best SEO opportunities.
SEO Tasks
CanIRank turns all those data points into specific SEO Tasks, like which related words to include in your content, how to make important words stand out, and where to get links for maximum benefit with minimum risk. You will come to know, What do you need to improve? On-Page SEO software, and How to craft a perfectly-optimized page.
Customized SEO Action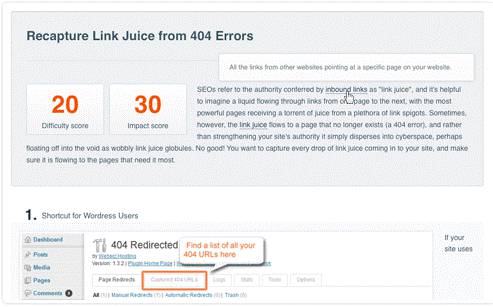 Whatever issue your site has, CanIRank connects you to an ever-growing SEO Knowledge Base of appropriate actions customized according to your skill level, website needs, and the effectiveness of each action. As your skills develop or your website's needs change, they'll automatically update your action plan so you'll always know which actions the software predicts will have the greatest impact.
SEO Progress Reporting
To show results for small business and start-ups clients. First, set expectations by using CanIRank's SEO competitive analysis software to help new clients understand what separates their site from existing rankers. Second, explain how your services will help close that gap (using CanIRank's Action Plan or your own).

CanIRank automatically tracks your progress in dozens of key SEO metrics. Even if it takes a while for rankings to appear, your client remains thankful to CanIRank's weekly SEO Progress Reports with ranking factor score increases, new rankings, ranking changes, and clear explanations of which SEO tasks were completed and how they will benefit the site.
CanIRank Pricing & Plans:-
There are numbers of plans they are offering, users can choose as per the requirements. CanIRank offers budget-conscious plans if you are on a tight budget. If you select any of paid plans then you will get an extra 7 days absolutely free and with each plan, you will be offered Free Trial. CanIRank divided their plans into 4 categories with different pricing, they are-

Below is the detailed description of each plan that what will you get with each plan-
CanIRank Free Plan
$0.00 Per Month
1 Website
5 Total Keyword Reports
5 Total Seo Total Reports
Limited Content Ideas
Limited Rank Tracking
20 Total Link Opportunities
Marketing Audit
CanIRank DIY Individual Plan
$49.00 Per Month
1 Website
5 Per Day Keyword Reports
3 Per Day Seo Reports
25 Per Report Content Ideas
25 + Keywords Per Site Rank Tracking
50 Per Month Link Opportunities
Marketing Audit
Authority Building
Social Media
Progress Reports
Competitive Analysis
Undying Gratitude
Expert Assistance
Results Guarantee
7-Day Free Trial
10 Per Month Bonus Reports
CanIRank DIY Pro Plan
$79.00 Per Month
7 Websites
20 Per Day Keyword Reports
10 Per Day Seo Reports
40 Per Report Content Ideas
100 + Keywords Per Site Rank Tracking
250 Per Month Link Opportunities
Marketing-Country Targeting
Marketing Audit
Authority Building
Social Media
Progress Reports
Competitive Analysis
Undying Gratitude
Expert Assistance
Results Guarantee
7-Day Free Trial
25 Per Month Bonus Reports
CanIRank DIY Agency Plan
$299.00 Per Month
25 Websites
80 Per Day Keyword Reports
40 Per Day Seo Reports
100 Per Report Content Ideas
200 + Keywords Per Site Rank Tracking
100 Per Month Link Opportunities
Marketing-Country Targeting
Marketing Audit
Authority Building
Social Media
Progress Reports
Competitive Analysis
Undying Gratitude
Expert Assistance
Results Guarantee
7-Day Free Trial
200 Per Month Bonus Reports
They also have an agency plan for full SEO service where clients can pay anywhere between $2k - $20k a month and they will handle all the work.
CanIRank Technical Details :-
Here I listed some interesting technical details that CanIRank offers and users must know about them-
Devices Supported
Windows, Android, iPhone/iPad, Mac, Web-based.
Language Support
English.
Pricing Module
Free, Monthly Payment.
Types of Customers
Small Business, Medium Business, Startups, Data-Driven Marketers.
Deployment
Cloud Hosted, Open API.
CanIRank Support & Solutions :-
CanIRank offers Ticket support for all your queries and problems you face while working with them. Just fill up the required details and submit a ticket (as seen below image) and as a ticket is generated you may check the status of your ticket anytime.
CanIRank Results Guarantee :-
This assurance (guaranteed results or refund subscription payment) by CanIRank really impressed me. In your first 30 days with CanIRank, you will:

1-Discover "low-hanging fruit" keywords your site can easily rank for.

2-Achieve Page 1 rankings for any keyword where you score above 80% and complete CanIRank's Action Recommendations

3-Not be penalized by search engines for following CanIRank's recommendations

YES! But, if you don't achieve all three of these goals, they will refund your subscription payment and where appropriate give you free personal expert assistance until you do.

Hope that this comprehensive review article will help you to understand CanIRank SEO software in detail. Here I would recommend you take free trial and see how useful their services and commitment work and fulfill your requirements.