PublisherPick is basically a home to all publishers in this modern era of Internet. If you are a publisher, you might have wondered is there someone who can solve and answer all your publisher problems. PublisherPick was established to do just that.

PublisherPick is a platform where publishers can find answers to all their queries, monetize their site, gain high eCPM etc. Being in the industry for over 20 years, the PublisherPick team provide many indistinct features like anti-adblocker, servers problem solving and many more.

PublisherPick is in the online advertising industry for over 20 years and their team has a great name in the online industry. Their declared mission is to help their publishers to enrich their user experience alongside with monetization of their assets.
PublisherPick - The Home For Publishers :-
PublisherPick is a friend to all publishers. PublisherPick helps out their publishers in almost every aspect as it is very hard to know how to bring out the most from your site. And if you are a publisher, you must have a bulk of day-to-day questions, whose answers can't be easily found.

Publishers nowadays have a bulk of issues regarding their work, for which they search answers everywhere in order to get the best advice. As a publisher, I also have to face a lot of problems while finding the correct answer to my questions. I often need help choosing the best ad format or finding how to increase the traffic to my site.

How to build a mobile app from my site? How to be Google compliant? How to bypass adblock? All these questions were running through my head until I found PublisherPick. If you also struggle with these questions, you should give a try to the best platform for publishers – http://www.PublisherPick.com.

PublisherPick marketing cloud was built in order to help publishers. I personally consider PublisherPick as the most user-friendly platform for publishers. As affective optimization leads to a good amount of traffic and to a good amount of revenue from the site. In the monetization sphere, PublisherPick offers pop up ads, push notification ads, banner ads, Interstitial ads and many more. They also offer the highest eCPM in the advertising industry compared to standard ad networks. Their dedicated support agents are always willing and manage everything for their publishers.

If you are a publisher, PublisherPick can solve all of your issues. If you are having a problem with an ad block, they will give you the solution. If you need to monetize a player, they can tailor for you a special content blocker.

If you have any problem with marketing for your site, PublisherPick can help you in the best way. Having invested over 20 years in the industry, they have the solution for almost every problem. They make use of machine learning, algorithms, and a very talented team in order to increase performance and optimize every inch of your site.
Services Provided By PublisherPick :-
PublisherPick is ruling the advertising industry for the last 20 years. A 20-year experience can provide a lot of good and new products and services. PublisherPick consists of a team made from of intellectual programmers and experts tending to develop new products and services in the world of advertising.

They research and analyze all publishers needs to find the best solution. They basically have 3 key strength on which they rely the most: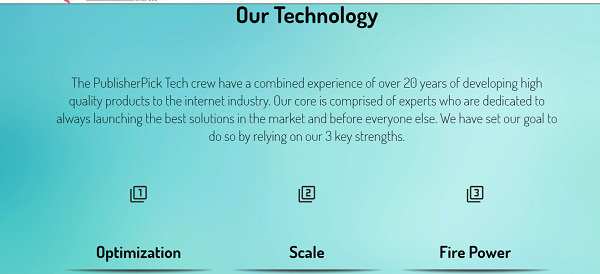 Optimization
PublisherPick focus on the optimization and user experience of the site. They make use of machine learning in order to take users' optimization to the next level. They have a bunch of market experts and Ph.D.'s who are continuously working and researching on the optimization algorithms in order to find new solutions to the publisher's issues.

They also continue to release new updates to all their former products and services. In addition to this, they have a CPA optimization algorithm in order to maximize the perfect solution to the users at the perfect time. PublisherPick has integrations with popular companies like Liveramp and other data providers to get more information about the users and to provide the most engaging advertisements.
Scale
PublisherPick also keeps an eye on the scale, speed, and size of the publishers and their website. As when they started working in the industry, there were fewer users on the Internet. The audience 20 years ago was very low and most of the time their servers were down.

In these 20 years, they have made a great jump in the audience. Currently, they are working with over thousands of websites and having over billions of impressions every day. So scale is not an issue for them
Firepower
Today, throughout the internet, you'll find that there is a kind of war happening. In this era, being a publisher is difficult for anyone. After the reach of adblockers all over the Internet, Google is also trying its best to disable your ads and block them. And nowadays every network, browser, operating system has its own restrictions, which is basically a curse for all publishers.

Keeping this in mind, PublisherPick hire the best developers from Israel's intelligence top units so as to ensure that they are always on top. They have developed on of the first anti-adblockers in the market and are also able to filter almost all malicious advertisers. They call it "Fire Power" as it is literally a war and winning for their publishers is what they do.
Products given by PublisherPick
Anti-Adblock solution
Chrome compliant products
Popup/under
Push notifications
Android apps
Lightbox ads
Interstitial ads
Banner ads
Native ads
Installer
Crypto miners
Content blockers
Player ads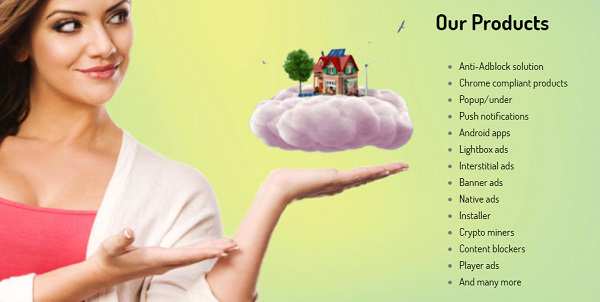 Benefits of using PublisherPick :-
PublisherPick has been working with publishers for a long time and have an experience of over 20 years. So the benefits of using their solutions can't be clarified in a short rundown, so below is just a taste of the benefits of working with PublisherPick:
Highest eCPM in the industry
Their machine learning and optimization engine, together with direct advertisers and demand partners, generates the highest eCPM in the market.
Global coverage and scale
PublisherPick has Over 1.5 Billion daily impression, giving them the ability to support publishers on any scale.
Dedicated account managers and support
Their dedication to their publishers always make them put their customers in the center of the company.
Control
PublisherPick has the only system in the industry that lets you configure multiple parameters and cups for your ads.
Easy to setup
Their system is very easy to use, you can request invitation and go live in minutes after you are approved.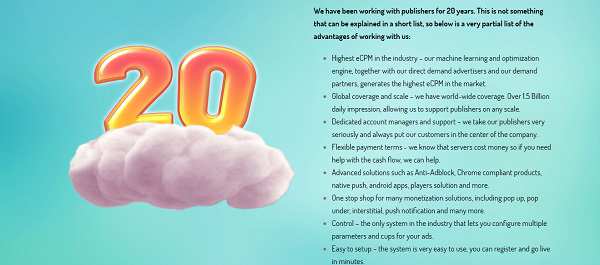 Final Verdict :-
So, the bottom line is, if you are a publisher and willing to improve the monetization of your site along with its user experience, you must try PublisherPick. Frankly saying, it is the best platform for all publishers out there.

PublisherPick answers all your questions, improves the monetization of you site, improves the user experience on your site. Trust me PublisherPick is the best platform for you. If you still don't believe my words, go check it out yourself.