Have you ever noticed a small message that show up on your mobile and computer devices? These messages are called push notification ads. App and web publishers can send them at any time to all users who opt-in to receive them.Push notifications are a great source of traffic for almost all businesses, some examples are:
Nutra and health products
Sweepstakes
Gambling offers
Dating offers
Games
Betting
E-commerce sites
About RichPush
RichPush offers a high-quality push traffic source for advertisers and publishers. Here I will put an honest and comprehensive review on the RichPush ad network. It provides push-notification services with quality traffic from almost all GEOs, with high conversions, fast set up, and quality personal assistance.
What they offer to their clients
To Advertise: RichPush (richpush.com)
Direct advertisers, affiliate marketers, and agencies can promote their products/services via push notifications. They receive access to a gigantic push notifications subscribers base to reach new audiences and get more conversions.
To Monetize: RichPartners (richpartners.co)
With this service, users can get more revenue from their websites by connecting to RichPush's vast database of direct premium advertisers.
How much do Push-notification ads cost?
When you advertise at RichPush, you pay only when users click your ads. The minimum CPC(Cost-per-click) is $0.003. Bear in mind that for some campaigns you will need to bid more to outperform your competitors and get more traffic. It depends on the country you are targeting and the vertical you are working with.
Why Choose RichPush?
RichPush offers push-notifications which provide advertising opportunities to both Advertisers and Publishers. It also provides 100% brand safety and fraud safety. Other benefits of RichPush are:
Enormous subscribers list of 450M+
The global reach of 220 countries within 4 major regions: US, EU, ASIA & RUSSIA
Quality traffic and a reasonable price
PPC-only: pay when the user clicks your ad
Cost Per Click (CPC) starts at $0.003 which is very low
Relatively fresh format with high CR and CTR compared to traditional formats
Offers dedicated push ads experts
Functionalities based on proprietary optimization technology
100% ads visibility with real-time traffic
Key Features
Automated Optimization
You can set rules to create black and white lists automatically that will help to save your time and resources.
Micro Bidding
Users can make custom bids and adjust them for maximum performance without creating separate campaigns.
Multiple Targeting Options
RichPush enables advertisers to target their audience by New Subscribers Only, OS, Regions, Carriers, Sites, and more.
Dedicated Push Ads Experts
RichPush's experts can provide you with traffic insights and ideas on how to optimize your campaigns. If you face any trouble or technical issues during the campaign running, they are always ready to help to solve them.
How to Advertise with
The process of installation is very easy and users can easily set up a Push ad campaign successfully with these below-mentioned steps.
As you click on a sign up, you will get on a Registration page where you only need to feed your mail-id and select account type (Individual or Business). Both fields are mandatory.

Now you will jump to another page where you have to set up your profile and need to fill in the required information in details: Name, Country you belong, Messenger (Choose one from Telegram, Skype, Whatsapp, Facebook), Login name, Password, Marketing and Monthly budget, and the question "Have you ever worked with Push ads before?" (choose Yes or No). After filling all the mandatory information, click on the Activate button.
Now you will come to the Dashboard section with the option of starting a campaign for Pops, Native or Push. I have selected a Push option.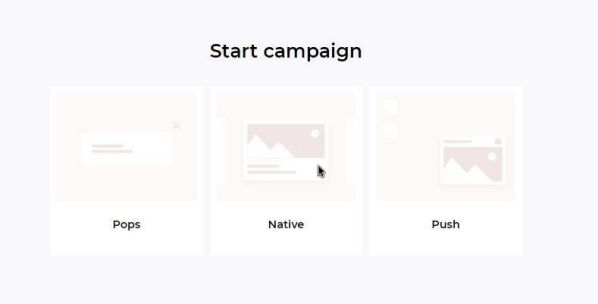 When starting, you can give a suitable name for your campaign. On this page, you will have to fill all required details that are important for running a successful campaign as Creative, Tracking, Targeting, and Budget.
Creative
Here you will have to fill info like Destination URL, Title and Message for Push ads. Add an appealing icon and creative image to enhance the look of your push ads.
Tracking
Campaign tracking helps automate campaign optimization with machine learning algorithms and create automated rules that work based on your conversions data. In this section, you need to select the Tracking type you want i.e. Pixel, Image or Postback request.

For Postback, copy the link and change [CLICK ID] and REVENUE_IN_USD for the third-party trackers you are launching. For Image, fill the amount in Conversion payout and copy that conversion tracking URL (Image Alt Tag) that is given.
Targeting
In this section, you can select (Include or Exclude) your target audience's region, cities, devices, OS and so on. You will get another option of Advance targeting where you can include or exclude browser, the language of the browser, connection type, carrier, and IP.
Budget
With this option, you can fill your daily budget type CPC (Cost per click) or CPM (Cost per mile), period (per day or unlimited), title budget and CPA goal. They do not recommend setting less than $25 daily budget. In case the daily budget is less than $25 they do not bear any responsibility for possible overspend issues. So please set the budget to $25 at least.
How to Monetize your website

Rich Push offers a simple registration form. It will guide you through the swift process of creating an account on your way towards increasing your earnings. RichPush offers the easiest way to increase the publisher's revenue via the RichPartners.co platform.

To find out more about how much you can earn use the calculator:
Clients can set up website's monthly visitors (from 1000 visitors to 5 Million)
Targeted visitors from (US / EU / Asia / Russia)
Months range
Depending on your budget and requirements, you can earn from $6578.72 to $ $914880 (Earnings may vary and based on the region you choose)
As a publisher, you can easily set up an account with these 3 steps and can start earning. The 3 steps are:
1. Registration
Sign up for a free publisher account and get instant approval. No need to wait!
2. Install Code
Setup their easy-to-implement code on your website or mobile app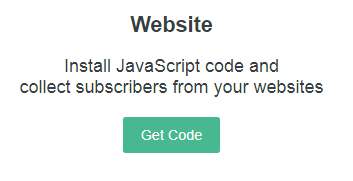 3. Make Money
As you installed code on the website or mobile app, their system automatically optimizes your revenue for the best results

Now publishers can check and observe the entire statistics of reporting, billing history and traffic using required filter easily with just one click. Easily create, run, and manage your ad campaigns. RichPush's algorithms help users to optimize performance, analyze results and improve their ROI.
Convenient ways to make payments on RichPush
As we know, nowadays payment is the most critical part of any system, it needs to be very reliable and secure. To avoid any issues, RichPush provides 100% secure and online easy payment methods. All payment methods are safe and considered to be the most secure ways to make a secure transaction.
Customer Support
Rich Push offers customer support services with a team of experts who are always ready to give new ideas and insights that help to meet your goals. There is a chat option with experts on the website along with the direct contact options of support in your account and e-mail. You can also follow and reach out to the team via Facebook, Telegram, Instagram, and VK.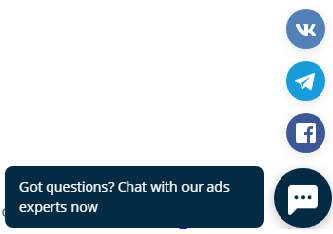 There are some more options i.e. forums (discussion platforms). RichPush offers dedicated threads on popular websites where users can raise their queries, and the experts will help you with the proper explanation of the issue. These FORUMS are:
STM Forum
AffLift Forum
AffiliateFix Forum
RichPush is a part of RichAds.com platform which offers different ad formats:
RichPush (richpush.com): push-notifications ads
RichPops (richpops.com): pop ads coupled with advanced optimization and anti-bot technology
RichNative (richnative.co): high-quality traffic from native ads on the most popular websites