Every day, millions of people are getting vaccinated, Thousands of businesses are resuming their work, Most of the organizations are closing their work from home but still after this everyone has developed a habit of playing games laying in the comfort of their home.

Which leads to a never-ending love for online games. With the help of online games, people now have a way to relieve stress, freshen their moods and ignore social issues. But in the middle of the online game craze, browser games stood up from their competitions.

Increasingly, people spend more than half of their waking hours in front of electronic devices. The majority of these people play online games on the internet or other computer networks.

Despite the fact that different games offer varied options, playing them all requires that you use current technology. You've come to the right place if you're looking for ten of the top most popular online games to relax.

In between video sessions, the hyper-casual browser games keep you occupied and do not consume your computer's storage space. You do not need a powerful gaming machine to play these.

The Internet has a vast range of free and easy to use games that can be played directly in your browser. Despite mediocre graphics, many of these browser games are highly entertaining.

You can find everything you need to know about the world's ten most popular online games and online game categories on this page. Now there is no need to worry about your stress levels anymore. Just play the best games online!
Check Out Some Of The Best Games Below :-
Tetris
Who doesn't love Tetris? Seriously, it's the most loving game of this century. Tetris is a strategic game where you have to manage falling blocks in a way to clear the space.

It's true to say that Tetris is one of the oldest games out there in the browser games world. There's hardly any website out there that doesn't have Tetris as a top browser game.

Although you can find it anywhere, there are some popular sites such as Plays.org that contain Tetris as a top game. You can check them out to play Tetris and relive your childhood.
Tower Defense Game
OK, we have talked about the hyper-casual games but what about long term gamers, who love to check their game every half hour? We have already told you that this browser game world is an ocean and you can find everything here.

Tower defense games are very popular among gamers because of their strategic gameplay.

Not only that but playing tower defense games are a great way to avoid social issues as it requires your attention and can be used to relieve stress. You can find such games as Plays.org games section.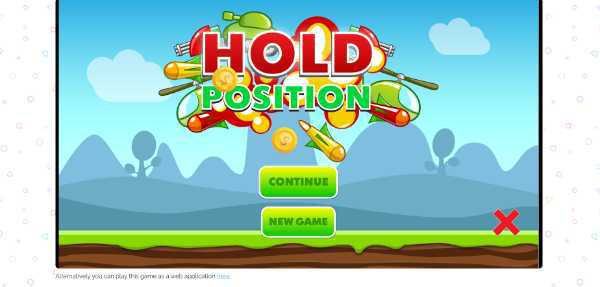 Cartoon Games
Remember as a kid we always imagined ourselves in the same situation as cartoon characters? Well, you can relive the characters now.

There are tons of cartoon games out there to relive childhood. Cartoon games are on this list because there is no better way to beat stress than nostalgia and good memories.

With cartoon games, you can enjoy your favorite characters as a player and can do almost everything you have imagined in the past whether it's dodging Tom while playing Jerry or using powers as a Powerpuff Girl.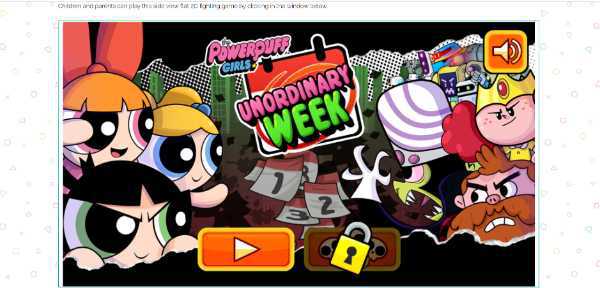 Art And Craft Games
It is not necessary that everyone loves high-paced action-adventure games. Some people love to draw.

Drawing is considered the best way to avoid overthinking as you will be focused only on your drawing. Not only that but nowadays, there are a ton of art and craft games to play.

Apart from drawing you can make utensils, decorate the home, decorate the city and much more. You just have to visit a browser game website and you can find almost every type of game.
Lego
OK, we have talked about childhood games but what about the students of today's age? Well, Lego is here.

Lego games are very popular among students, not only that but Legos are popular all over the world. There are different popular Lego games out there such as Lego city adventures and Lego Star Wars, just to name a few.

Lego games bring a whole new type of graphics that are pleasant to today's generation. Almost everyone has played GTA and certainly wants a new style.

Well, Lego games are the key to that. For this particular category, we would recommend checking Plays.org as it contains the finest Lego Games.
Pinball
The top games list would be incomplete without including pinball. Pinball is bar far one of the oldest games to be most played.

Pinball was included in the early versions of Windows is a free game and since then gamers have always used to find a way to play Pinball. With online browsing sites getting popular, Pinball can be found on almost every website.

For those who don't know, pinball is a hyper-casual game where you have to protect the ball from falling. With only two working keys, Pinball may be the only game to achieve this milestone.

You can play Pinball on almost every online browser game website.
Musical Instruments
At some point in life, we all want to play a certain musical instrument but either we don't know how to play it or we don't have one.

Now, we can do it with ease. There are a lot of musical games available online by which you can be your version of Rockstar. Games such as Piano, Guitar and Drums are available online.

The interesting part is that you don't need to have proper knowledge of the instrument, you can just start playing it as you want.
Solitaire
The memories of Solitaire never fade away or is it? The most popular free to play game is none other than Solitaire.

Solitaire is a card game with a lot of microgames inside of it. The most popular of them are classic solitaire, spider solitaire and free cell solitaire. Solitaire is a great time killer.

You can play it in between meetings and you can even take a 5-minute break to play solitaire. This way you can relax and prepare yourself for your work or meeting. Solitaire games can be found on almost every website.
Space Shooters
Space shooter games are made for gamers who love to play fast games. Space shooter games are not new in the online gaming world.

They are the old players and come on the popular list. Space shooter games are action games where you have to destroy space objects such as aliens, meteoroids or asteroids.

This type of game generally comes with no limit. Therefore, you can play as much as you want.
Sports Games
Are you a fan of Cricket, Football, Hockey, Tennis or any other sports game? Then you are gonna love these online games.

Online gaming sites provide a plethora of sports games. It doesn't matter if you are a cricket lover, a football lover or a tennis lover, you will find your favorite sports game online.

Sports games are a great way to relax and improve gaming skills.
Conclusion :-
Games can be useful for clearing your mind and relaxing at times. The best way to break up a boring routine, relieve work stress, or pass the time is by playing online games.

Browser games can be played on any computer, unlike PC games that require the use of a separate gaming computer.

A majority of online browser games can be played right in the web browser, meaning you don't require a powerful, high-spec PC to play them. The best part of browser games is that they don't require any effort to start, and there can almost certainly be something for everyone, just like locally installed games.

While most web games today are multiplayer, several single-player browser games are early, free versions of games that later became popular full versions.

These are the games that will keep you entertained if you're looking for something to do.