Social Media is one of the best source of marketing you can reach to billions of people from around the world.

Every second person on the earth is atleast active on 1 social media.

So imagine how important social media is in terms of marketing getting customers.

You will not avoid social media at any cost when you are promoting your product or service online and if you do that you likely loose many customers and visitors.

Social media is also the best way to create a brand online by promoting your brand on popular social media networks.

You don't know some of the biggest website or blogs in the world get majority of traffic comes from social media websites like Facebook, Twitter and Instagram etc.

In order to get viral on social media and get millions of fans and visitors you have to publish great content on your website or blog.

Now you think it's easy to get traffic to your website or visitors from social media to your website but trust me it's very difficult until or unless you pay them for traffic and visitors to your website.

You have to pay continous time and efforts in building your audience on social media keep them updated with great content and help them by solving their problems.

In this article i will share some of the tips and methods that i follow to increase my social media traffic i also tell which tool i use to decrease my time and work from hours to minutes.
5 Best Ways To Increase Social Media Traffic:-
#1 Share Great Content
Content is everything not only for your own website but for social media websites also.

Great content is loved by everyone no matter what kind of niche you are in you have to choose and share very carefully by not irritating your fans and followers in social media.

Suppose you have a blog and shared a blog post on let's say increase your website traffic and in this you had written some genuine points, strategy and case studies which will help your your fans and followers then they will definitely share and like your blog post.

Recently i had written a blog post about 40 ways to increase website traffic and i shared on some of the social media websites and see what that blog post got more than 100 shares in just one day why because our content is very good we written 40 great ways to which helps bloggers to increase website traffic.

If your content is good your fans and followers will definitely going to share and like automatically but if your content is not good enough then no matter you do heavy marketing or any kind of promotion it will not get any attractions.

Sometimes you did not have good content anymore to share then you can also share some other great blog post from others blog also this way your fans and followers get regular content which is very good and you can also measure how your content and other blog's content is doing which also helps you to create a better blog post in future.

This is also called word-of-mouth publicity.
#2 Always Add Images With The Post
Images and videos are one of the biggest element for any kind social media whether you talk about facebook, twitter or linkedIn.

Without using images your post is incomplete so it is mandatory to use quality images and videos on with your post to get best possible results.

Because it is one of the best way to engage your audience not only in social media but in your own blog or website also.

People understand images better and quickly than the text.

This also helps your post looks beautiful, long and attractive in front of your social media fans and helps to reach more and more people with a single share on your porfile.

If you don't believe in this you can run experiment by yourself and see the results, your post having images in them will get more shares and like in comparision to other post having only text in it.
#3 Be Consistent
Consistency is one of the most important way to increase your website visitors and social media followers as well.

You have to regularly post quality content for your readers and social media followers to keep them updated with the latest news, blog post and offers on your website.

This also helps to keep them engaged and not keep them holding on your profile or page in social media.

See it is good to post regularly on all of your social media profiles and pages i know it taks time but you have to do it to create a brand name for you atleast in starting until you became a big brand name in social media.

It is not always necessary to only post your blog post to keep your fans engaging you can post images, quotations, polls, videos or questions.

Ideal posting frequency on social media profiles and pages is 3-4 post in a week this way your fans and followers keeps engaged with the post don't go somewhere else for knowledge and other things.
#4 Social Media Sharing Tool
Social media sharing tool is one of the best way to increase social media traffic of your website.

With sharing tool you give freedom to your website visitors to share your blog post without leaving your website.

I hope everyone know how social sharing tool work if someone don't know social sharing tool are some buttons of particular social networks where anyone can share or like your blog post just by clicking on the desired button.

It's very simple and effective.

I used to take this strategy not seriously but when i add the sharing tool on this website i saw a sudden increase in traffic from social media and also increases my blog earnings and increase our fans and followers on social media also.

There is one more place to add social sharing tool and it is in your newsletter.

If you regularly send newsletter to your subscribers then this will be a good way to get more shares and likes on social multiple networks instantly
#5 Have Some Patience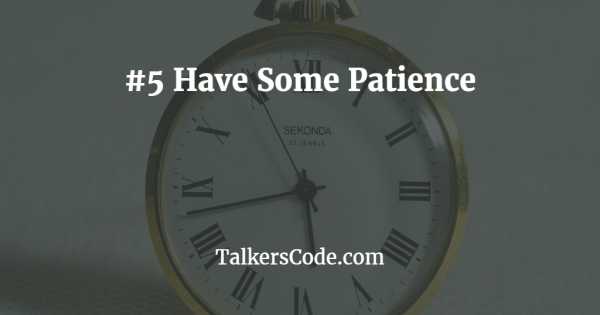 Patience is the key to success no matter what you are doing you have to keep some pateince in order to turn the things in your favour and social media is no different.

You have to keep doing all the things which are good for your fans and followers and help them to achieve success because if they achieve success you also get success.
Things To Remember Before Promoting Your Website On Social Media
It's good to good to promote your website on social media but it is ever better to promote only on relevant social media websites otherwise you are wasting your time
Don't do spamming on social media otherwise your social media accounts can be banned due to over promoting your website.
Regularly promote your website content on social media.
Be nice with your followers and respect them whenever possible.
Use scheduling tool and other social media tools to save time.
8 Best Social Media Website To Increase Traffic:-
Now you know how powerful is social media to promote your website and you know all the things for promoting your website on social media.

Now the questions comes which social media website you have to choose to promote your website and increase social media traffic of your website.

There are many social media websites in the internet but you have to choose which are best for your website and but also don't forget to choose the most popular one.

So in the next section i will tell you where and how you have to promote your website to increase your website traffic from social media websites.
#1 Twitter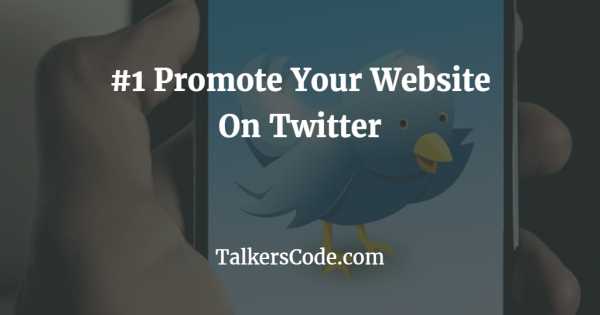 Twitter is one of the best social media network in the world it has around 328 million monthly active users so it a must to promote your website on twitter.

Twitter is diffrent from other social media networks you have to promote your website by sending tweets.

There are no groups, pages and many other things to promote your website.

But there are many other things like Twitter List where you can easily share your blog post with other list members it works exacly like Facebook groups.
How To Promote Your Website On Twitter
It's easy to promote your website on twitter as compared to other social media networks.

You just have to follow few steps to start promoting your website on twitter.
You first have to create a Twitter account and we all know this step after that you have to follow some related accounts or people on Twitter so you get updated with your industry news.
Let's start posting tweets, you just have to write anything you want in that 140 characters tweet box.
Follow related people to get followed back it's a give and take situation unless or until you are a celebrity or an expert in your industry.
Join some Twitter List which is related to your website content like in my situation i like to join Blogging and internet marketing related list and many more.
Send personal messages to welcome people and start interacting with them by sharing retweeting their tweets, liking or commenting.
Use relevant hashtags in your post to increase your tweet reach and get more followers and traffic.
Things To Remember While Promoting Your Website On Twitter
Always keep your tweet short and simple so that it's easy to understand by your fans and other people.
Always use images or twitter cards which helps to make your tweet more attractive which also helps to get more retweets, like and comments.
Join only few relevant list which are related to your website and then share otherwise list owner will block because of sharing irrelevant content.
Regularly follow people on twitter whom you are interested in reading their tweets chances are you will followed back by those people so it's a win-win situation for both, you follow them they will follow you back.
Regularly unfollow people who are not following you back or you are not interested in their tweets to balance your twitter follow-unfollow ratio.
Always send welcome messages to your new followers and tell them about who you are and what you do and thanks them for following.
Tools That I Use And Recommend To Promote Your Website On Twitter
For everything like scheduling, follow-unfollow, direct messages i use StatusBrew to get more traffic and followers from twitter it is the best twitter tool that i have every use.

It provide everything which helps you to gte more traffic and followers from twitter.

It povides you the feature to follow, unfollow, send private message, post welcome tweets, twitter schedulding which is one of the best feature that i like the most and performance tracking and many more.

It's a complete twitter tool that anyone can have.

Currently StatusBrew offers very good plans and pricing they offers 3 plans Basic which free but with limited functionality, Essential ($20/mo) and Business ($40).
#2 LinkedIn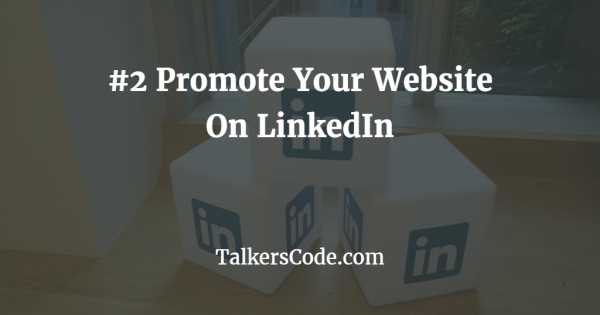 LinkedIn is my second my second most traffic sending social media website i used to get 40-50 visitots every day on this blog without even sharing the content regularly the reason behind is i have huge following on linkedin.

I have around 12000+ followers on linkedIn that's the reason why i get regular traffic from LinkedIn.

LinkedIn is also one of the best and 3rd largest social media website it is most similar like Facebook and if you use Facebook to promote your website then you feel very easy to promote your website on LinkedIn as well.

LinkedIn has around 467 million ad on which 106 million are active every month so you linkedIn is a must have social media network to promote your website.

LinkedIn is for professionals since it's beginning it is not like facebook in terms of content.

So it is good to share only things which are meant for professionals like in this case this blog content is for web developers and bloggers and internet marketers so this type of content is good for LinkedIn.

Not every kind of content fits on LinkedIn like if you want to promote your website having entertainment related content or content like cooking, health etc because content is not for professionals so it's a big no if you want to promote this type of content on LinkedIn.
How To Promote Your Website On LinkedIn
LinkedIn working is very similar like Facebook where you have all the features like connections (friends), messaging, groups, pages etc.
After signing up with LinkedIn connect with some like minded people on LinkedIn by sending connection invites.
Fill all the details you they want from you in order to get 5-star on your profile because it helps to increase your profile reach in front of other related people.
Join few groups which are related to your website and share you blog post their which brings traffic to your blog.
You can also create your company or website page and tell your connections to follow your page this will helps to get more LinkedIn traffic.
Finally interact with your connection by sending personal messages and help with your website content and knowledge.
Things To Remember While Promoting Your Website On LinkedIn
Don't send too many connection invites this will lead to completely banned your account for lifetime.
Always share relevant content from your blog in form of articles because articles get's more reach in LinkedIn.
Connect only with people which are related to your profession or your website content like i blog about blogging and internet marketing so i need to connect with people which are bloggers and related to internet marketing.
Slowly share your post on groups otherwise you will banned to post on groups.
Tools That I Use And Recommend To Promote Your Website On LinkedIn
Again i use StatusBrew to schedulding my post on LinkedIn.

This gives me freedom to schedule 100 post per day which is one highest ever in free version in LinkedIn.

And the best part is you don't have to create an extra account for LinkedIn you just have to add another your linkedin profile with your twitter profile in your StatusBrew account.

You can add upto 3 social media accounts in StatusBrew free version.
#3 Facebook
Here comes the world's biggest social media website Facebook.

Facebook is one of the best and biggest social media website also one of the major contributor in social media traffic on this blog.

Facebook is very popular and great for any kind of website to promote unlike LinkedIn where you can promote only professional content.

Facebook has more than 2.01 billion monthy active users and 1.57 billion daily active users which mike him the biggest and social media network in the world.

In Facebook you can promote any kind of content no matter on which niche your website is based on you will get tons of visitors if you promote your website wisely.

Facebook is the biggest traffic sending website for many popular entertainment and technology websites and blogs.

You can use facebook to increase your website traffic whether your is about astrology, fishing, animals and anything you want to share, there is something for everyone to get traffic from Facebook.
How To Promote Your Website On Facebook
I am sure everyone know how to promote your website in Facebook because it's the first step that everyone can do to get more traffic and i also did this and get very good results.
SignUp with Facebook and setup your account and fill all the information.
Create a page for your website and link your website with it, then start sending invites to your friends to like your facebook page.
Join relevant groups i am sure you find dozens of groups and start sharing your blog post on them, this is one of the best method to get traffic to your website.
Promote your website Facebook page on groups to increase increase likes on your Facebook page which is very important.
You can also create your own group if you have time to handle all the things and start promoting your own groups in other groups also.
Use personal messaging to interact with other people and share your blog post and help them.
Things To Remember While Promoting Your Website On Facebook
Don't do spamming in Facebook they are very strict in terms on spamming and will banned you in many ways.
Don't do overposting in Facebook groups you will be banned very quickly.
Don't send friend request to unknown people frequently they will block your from sending request for some time.
Share your blog post slowly in only those Facebook groups which are related to your blog otherwise you will be blocked by group owner.
Personal messages are always meant to be personal talks so do not use Facebook messages solely to promote your website.
Tools That I Use And Recommend To Promote Your Website On Facebook
Frankly speaking i did not use any tool to promote my website on Facebook i do all the Facebook promotion manually but there are many Facebook scheduling tools are available which you can use to schedule your post either on your profile or on your Facebook page.

I recommend you to schedule your post in your Facebook page not on your profile.

You can use StatusBrew to schedule your post on Facebook also.
These three are the majority traffic sender in terms of social media traffic i use the above 3 social media website heavily to get traffic to tihs blog from time to time.

Right now i use Twitter and LinkedIn heavily to get more social traffic and i use Facebook 1 year back to get more Facebook traffic but now id did not do much in terms of promoting my website on Facebook.

Now i list the other social media websites which i used at some time to get more traffic to my blogs.
#4 Flipboard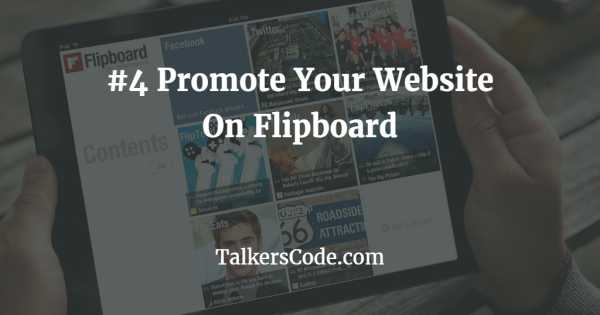 As i said earlier Flipboard will be one of the best website to get social media traffic only if your blog is about general audience like Entertainment, Technology, News or Politics.

You will get massive traffic from Flipboard even i did not believe when first use Flipboard and share few of my blog post their from one of my entertainmenr blog and i got around 50,000 visitors in just 1 day now imagine how good is Flipboard is terms of sending the traffic to your website.
How To Use Flipboard To Get More Traffic
SignUp with Flipboard and create magazine for you blog it's like creating a category fr your blog post.
Start adding your blog post on Flipboard magazine by entering post URL in your magazines that's it.
#5 Google+
Google+ is also good but only for those who have large following their. I only use Google+ for SEO purpose you should also start using Google+ to promote your website atleast for SEO purpose.

Google+ very similar like Facebook and LinkedIn you have everything like Community (Groups), Pages, Collections and many more things to promote your blog post their.
How To Use Google+ To Get More Traffic
Create your Google+ account add your personal and website info on your profile.
Follow people which are related to profession and start interacting with them by sharing their post and liking and commenting.
Join communities related to your website and start sharing yor blog post in 1-2 groups only.
Create collections where you can post your website post this will also a good way to get traffic to your blog or website.
Create a page for your website and start promoting your page on communities.
#6 Reddit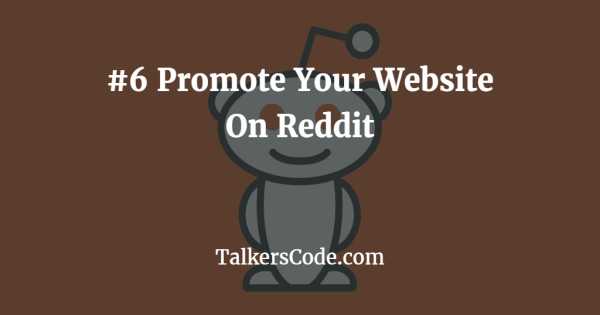 Reddit is another good kind of social network to get traffic to your website.

It is more like a social news aggregation website where you can write your own post or add your blog post links and people can upvote your links and articles if they like.

The more upvote your post get more traffic you will get to your website.

Reddit has around 542 million monthly visitors and ranking 4th most visited website in U.S. and 9th in the world.

So it's a no brainer to avoid LinkedIn from your promotion startegy.
How To Use Reddit To Get More Traffic
Create an account and start joining subreddits (groups) and increase your karma (points) as many as you can by help other through comments
Wait for sometime and let your account old and gain some karma and then start sharing your website links.
#7 Pinterest
Pinterest is all about images if you produces great images then you should try pinterest otherwise you can use it for only SEO purpose just like i did now.

Pinterest is one of the biggest social network for visual content like images and videos.

In pinterest you add your blog links and images in your own pinterest boards or other owned boards created by some other person.

If you do not have great images then i do not recommend to spend too much time on Pinterest in order to get traffic to your website.
How To Use Pinterest To Get More Traffic
Create an account on pinterest and create your some boards which are related to your website like if you want to share links about blogging then create a board for blogging always write keywords in board name it helps in SEO.
Follow as much people as you can to get more traffic and pins from them.
Share your your website links on pinterest on relative boards and that's it.
#8 Instagram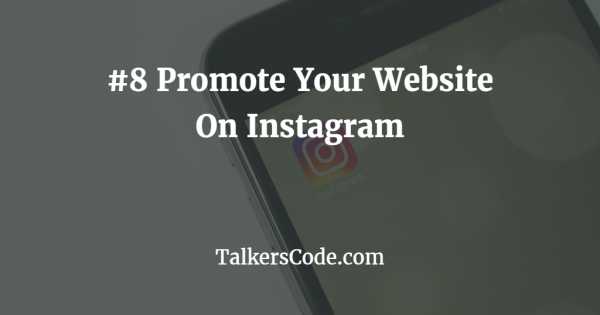 Instagram is everyone's favourite or personal as well as for marketing purpose.

It is the biggest image sharing social media website which has more than 700 million monthly active users and 400 million daily active users.

There are many ways to promote your website on Instagram like adding your website link in your Instagram bio, send personal mesages with links etc.

Instagram is really good for entertainment kind of website so if your website has great images or related to entertainment then it will good to promote your website on Instagram.

One of the major drawback of Instagram that i feel is you can post anything only through mobile they don't have any posting option in their desktop website.

There is also 1 more drawback in Instagram you cannot post link in your Instagram post, there is only place where you can add links and that is in your profile bio.
How To Use Pinterest To Get More Traffic
Create an account on Instagram and add all your information in your account and add your website link in your Instagram bio.
Post 3-4 great images before following others this will increae your follow rate.
Follow related people in Instagram because chances are majority of people will follow you back this works exactly like Twitter you follow someone they will also follow you back most of the times.
Always use related hashtags in your post try to add around 6-7 hashtags all the time in every post this will increase your post reach to more audience.
Send direct messages to people with link which you think are interested in your website or your content.
#Final Thought
So these are the tips and strategy that i personally used to increase social media traffic and all the social media websites that i listed here is used by me for few of my blogs because every website is different so it's not good to promote your website in every social media website.

So it's highly recommend to understand your website audience first and then choose social media websites accordingly for your website promotion to get more social traffic.

I recommend you to use the first 3 social networks Twitter, LinkedIn and Facebook heavily to get more traffic.

Hope you like this article and all my strategy and personal experience.

Please share this article with your friends via social media or email.

Thanks for reading.