Digital world has conquered the young minds of children in this day and age, and I feel sad for children who won't know the silly yet enjoyable games we all used to play before internet.

When I was a child, I remember my world used to revolve around these games, whether it was with our play buddies, our best friends, our parents, or even our grandparents, nothing compared to that happiness and contentment.

The gaming experience did not just end on physical games, it stretched out to even video games, holiday games, card games and, my personal favourite, board games.

I used to return from school, have lunch, and then at once head outside to play. Be it ice water, cricket, hide and seek, or any number of other games.

The enormous amount of free time we had, the shared simplicity, and the fact that we never required technology to make us happy are all things I enjoyed about my childhood. We were content with the tiniest things.

It was a victory when you harmed yourself while playing, you were treated as a royal!

In recent times, I've noticed so many websites trying to re-create the online version of these games but I've never been satisfied. One of my favourite websites, that I recently discovered, to play these games, has been Calculators.org.

They not only offer games which focuses on math and educational games, as the name suggests, but they have also expanded out into a variety of other fun games for kids and people like me who may miss many of the games from their childhood.

And if I were to list my all-time favourite games, they would be as follows
Let's Check Out Some Of The Best Online Board Games :-
1. SNAKES AND LADDERS
I spend my full childhood obsessing over this game, buying different versions of it to compete with my friends and family.

This classic board game is a reminiscence of not only me but most people out there!

BENEFITS
Children's counting skills are developed through the game of snake and ladder.
This board game's interesting feature is that it helps players learn fundamental addition skills as well as counting skills.
If a young player is leading and believes they can win. Then, when he has another choice, he chooses the longest snake. He stumbles severely and gets left behind. Young children may find it shocking, but that can be a good thing since it teaches them important life lessons.
Some added advantages include teaching your kids planning skills, encouraging teamwork, improving colour awareness, and being entertaining to play. Playing this game with the entire family is a wonderful way to strengthen family ties.
HOW TO PLAY THE ACTUAL BOARD GAME :-

Before you begin

Each participant rolls a die before the game begins, and the one who tosses the highest number gets the first turn.

The gameplay
Each player places a playing piece on the "start here" spot and take turns rolling the dice, in the decided order.
Your playing piece should advance the number of spaces showed on the dice.
You can climb to the top of a ladder if your playing piece lands at the bottom of it.
You must descend to the bottom of the snake if your playing piece touches the head of a snake.
The winner is the first person to reach the "home" spot.

HOW TO PLAY THE ONLINE VERSION OF THE GAME :-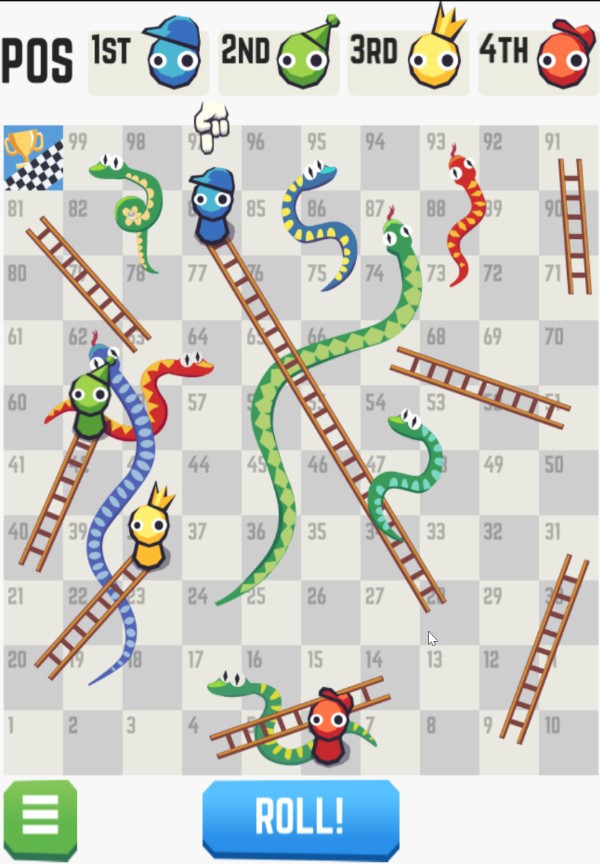 Before you begin

Choose Single Player or Multi Player to play against artificial intelligence (AI) or other live players, respectively. Choose whether to play a game with 2, 3, or 4 players overall.

The gameplay
Select the roll button at the bottom centre of the screen when it is your turn.
You get another roll every time you roll a six.
The dice are automatically rolled by computer players.
Snakes: You will sink to the bottom of a snake if you land at its peak.

Ladders: You can climb a ladder from the bottom to the top if you land on it.

Players who roll more squares than must get to square 100 will have those extra squares bounced back.

The opponent is knocked back if you land on a square where they are already standing.

Another game that I absolutely ADORED when I was a kid was:
2. SIMON SAYS
What I wouldn't give to be a child again and play that game. Simon says was one of my favourite games while growing up, not only was it was filled with laughter's and giggles, but it also helped in great listening skills and improving attention span.

Many young children like playing this game in their backyards and gardens, including me when I was a child.

The garden was a few metres from my house, and my brother, my best friends, and I played this game there. Other times, we played Simon Says in our school.

Really! To get kids (or children) to listen, move, and follow instructions, Simon Says game is the one for that.

BENEFITS
A child can play this game as a great approach to practise developing their body awareness.
Given that the game's premise relies on giving and receiving instructions, Simon Says is a wonderful approach to practise these skills.
Playing the game Simon Says is an excellent approach to practise standard and irregular past tense verbs.
Children must practise and get good sportsmanship throughout time in order to use it when playing with peers. Taking turns playing "Simon" is a simple approach to redirect the youngster back to the game, even if it did not go in their favour, rather than reinforcing a winner or loser.
HOW TO PLAY THE ACTUAL GAME :-

All children are known as the players, while one is chosen as "Simon". Simon explains what needs to be done while facing the players.

However, the participants only have to follow orders that start with "Simon Says."

Players must touch their ears if Simon says, "Simon says touch your ears."

Players must not, however, dance if Simon just says, "dance," without first saying, "Simon says."

Those that dance are ejected.

All you have to do is follow the rules, and that's how you win the game!

HOW TO PLAY THE ONLINE VERSION OF THE GAME :-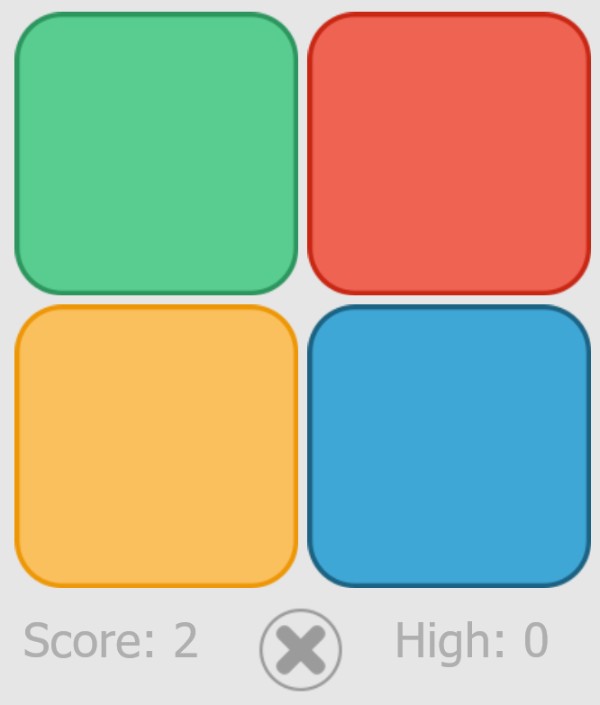 A button is flashed and a tone is heard to signal the start of the game.

You have to click that exact light.

The game is over after one wrong response.

A new light is added to the sequence for every extra round.

The number of rounds you correctly finished is displayed at the bottom of the screen and is one fewer than the number of lights in the round's current light sequence in an active game.
Final Thoughts
There are many fantastic childhood games online which you can try and experience and you can them here on Calculators.org. Moreover, I love it because it is a free online arcade, all games are available for immediate online play without a login or any app download.