You have come to the perfect spot if you use YouTube to advertise your business or consider using this well-known social media platform.

In the modern world, having a popular YouTube channel might help you become famous and establish your career.

But how can you make sure your material stands out from the crowd, as more than 500 hours of video are being posted to the site every minute?

This article aims to offer valuable insights and practical tips to help you increase your YouTube channel's viewership and expand your reach.

Whether you're a business owner looking to promote your products or services, a content creator hoping to build a loyal following, this article will surely benefit you.
Top Tips For Growing a YouTube Channel in 2023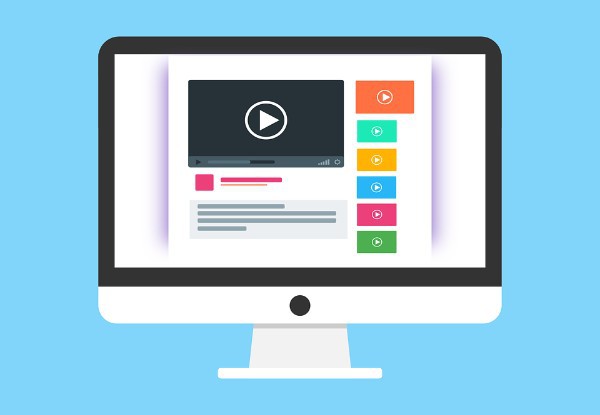 1. Target the right keywords
If you want to know how to grow your YouTube channel, start with the appropriate keywords. Each effective SEO plan begins with keywords, which is also true for YouTube.

This way you can increase the number of views and subscribers you receive and the position of your videos in search results.

Yet, how do you choose which keywords to focus on? Start by learning about your audience's needs and interests.

Then, find popular keywords associated with your topic by using tools like the YouTube Keyword Tool and the Google AdWords Keyword Planner.
2. Optimize your profile
You can do several things to enhance your profile if you want to increase your YouTube channel:
Before anything else, it is important to ensure that the name of your channel is a precise and appropriate reflection of the content you publish. By doing this, you'll be able to attract people eager to see what you have to offer.
After that, create a banner graphic that appropriately represents the topic of your channel. This will help you stand out and encourage viewers to subscribe to your channel.
Spend some time on your profile description, too. Add keywords that appropriately describe the material on your channel so that users can quickly locate it when searching for a certain term.
3. Create YouTube thumbnails
Making excellent thumbnails is one of the finest things you can do to advance your YouTube channel.

A well-designed thumbnail can make all the difference in whether someone clicks on your video, since it's what viewers see first while scrolling through YouTube.

The following advice will help you make specific thumbnails that will promote your YouTube channel:
Use bright colors and bold text.
Keep it simple.
Ensure that the text is easily comprehensible.
Select a visually captivating image that accurately reflects the video content.
4. Title videos properly
You should title your videos like a pro to expand your YouTube channel. Here are some ideas to get you going:
Use titles with keywords. Your title should contain pertinent terms that describe your video. When people search for such terms, this will make it easier for them to locate your video.
Make it catchy. A good title should be memorable and entice readers to click on it. But stay away from using clickbait because it may harm your reputation and drive readers away.
Make it brief and to the point. Stay with straightforward ideas that make your message fast and easy to understand.
5. Post videos at the best time
To expand your YouTube channel, you have to submit videos at the most advantageous moment to expand your YouTube channel.

It entails posting when you can reach the most people and when your audience is most active.

People are more likely to be home from work or school and have some spare time, so publishing videos in the afternoon or evening is typically better.

However, it depends on the type of audience. If you're trying to reach stay-at-home parents, posting in the early morning or late at night may be more effective.
Bonus tip
Communicate with the audience. Engaging with your audience and making them feel like they belong to your community is crucial. Here are a few approaches for doing that.
Get started by answering comments on your videos. This communicates to others your interest in what they have to say and your listening skills.
Second, solicit comments and ideas from your audience on the sorts of videos they would want to see from you.
Make surveys and tests that your audience can take. This is a fantastic technique to get people interested in your material.
Thus, go out there and begin communicating with your audience!
Conclusion :-
When expanding your company, website, or personal profile, YouTube can be a very effective tool.

All you have to do is continuously produce excellent video content, interact with your audience, and use the various features and tools at your disposal.

Furthermore, it's important to remember that growing a YouTube channel takes time, patience, and persistence.

By implementing these tips and consistently creating high-quality content, businesses and individuals can effectively leverage the power of YouTube to grow their brand and reach a wider audience.